Fasco adds two new regional team members
North Central Territory Manager Chad Giese becomes New Product Specialist; Gary Ward joins as South West Territory Manager.
---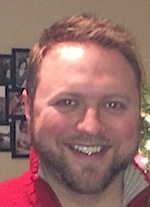 Giese
Fasco America announces that Chad Giese has been named New Product Specialist in addition to his role as North Central Territory Manager. Chad's experience and knowledge of tools, fasteners and specialized products in the areas of product training and new product development make him a perfect fit for the role.
Chad will continue to serve Fasco America's distributors and dealers in the North Central Territory with the same great customer service he has always provided.
His new responsibilities as New Product Specialist will include assisting the General Manager to analyze the market and industry trends, developing and carrying out business strategies for revenue generation, and working with Fasco's Regional Territory Managers to market new products.
He will also assist in developing pricing strategy, promotions, collateral material and product introductions, including product knowledge training.
Contact Chad with customer service or new product inquiries at cgiese@fascoamerica.com, or phone him at 952-454-6470.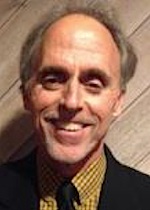 Ward
Fasco is also pleased to announce that Gary Ward has joined the Fasco America team in the role of South West Territory Manager, effective February 16th, 2015.
Gary's responsibilities will include introducing new products to Fasco America distributors and dealers in the South West territory, as well as leading customer sales training meetings, performing jobsite demonstrations and providing sales support.
Residing in Bedford, Texas, Gary has over 24 years of sales experience. Most recently, he was employed by Bron Tapes of Texas as their Area Sales Representative responsible for Sales and Account Management for Dallas, Arlington and Grand Prairie.
Gary is known for his strong work ethic and focus on customer service. It is these qualities in particular, along with his depth of experience and desire for success that make him a great addition to the Fasco team.
Contact Gary at gward@fascoamerica.com or phone him at 817-683-1707 (cell).
Visit www.fascoamerica.com to learn more.