Pittsburgh Corning Appoints James R. Kane Chairman and CEO
Kane steps up as Phillip Martineau retires.
---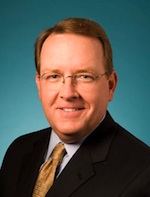 The Board of Directors of Pittsburgh Corning Corporation, with headquarters in Pittsburgh, Pennsylvania, USA, and the Board of Directors of Pittsburgh Corning
Europe, with headquarters in Tessenderlo, Belgium, have elected James R. Kane as Chairman and Chief Executive Officer of both entities, effective May 1, 2014.
Pittsburgh Corning (www.pghcorning.com) is a global manufacturer of specialized insulation and glass block products. The company's FOAMGLAS insulation, a unique, high-performance cellular glass product, is used around the world as protection in commercial building envelopes and major industrial process piping for oil and gas
production, and as the foundation for massive liquid natural gas storage tanks.
Pittsburgh Corning glass block includes premium glass block products and architectural window systems for commercial, institutional, government and residential buildings.
Kane succeeds Phillip M. Martineau, who has served as Chairman and Chief Executive Officer of Pittsburgh Corning Corporation and Pittsburgh Corning Europe since 2005. Under his leadership, the two companies were leveraged as a single worldwide presence, and transformed through strategic investments in new technologies, lean manufacturing, and global expansion - all of which created significant shareholder value.
Learn more at www.pghcorning.com