Generators: Bartell BG5000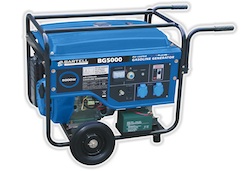 Bartell Morrison, a leading manufacturer of concrete finishing equipment, is preparing to launch a new line of generators.
They have a +/- power quality of 3% and run very clean and true. All the generators are ETL approved, brushless, and come complete with wheel kits and oscillating handles.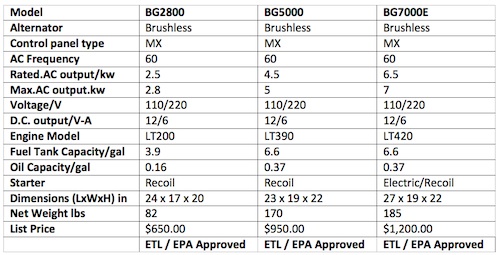 Much has been put into the testing and R&D with this launch and Bartell has secured a generator lineup that they are proud of. Bartell also offers a "No questions asked" guarantee that if for any reason the customer received these units and are dissatisfied, they will gladly take them back. Bartell is supporting these models with full parts backing on both the hard unit and engines; 90 days on parts and labor and one year on parts.