Cementex Non-Conductive Fiberglass Measuring Tools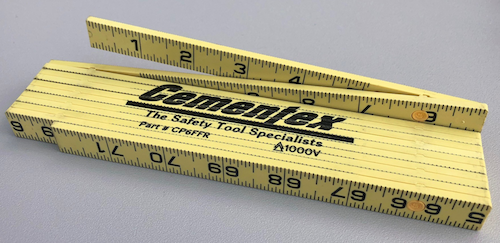 Cementex announces the availability of fully non-conductive fiberglass measuring tools. Available are a 33-foot measuring tape and a 6-foot measuring stick. These 100 percent non-conductive measuring tools completely eliminate the potential for one of the most common causes of arc flash and contact with energized conductors – inadvertent contact with metal measuring tools.
Because they are fiberglass and not wood, these measuring tools are not affected by environmental changes – even if they get wet, they will not change shape. For more information about Cementex's fiberglass measuring tools and other specialty items, visit our online catalog.
Visit www.cementexusa.com or call 1-800-654-1292 for additional information.