Coxreels Upgraded Multi-Lobe Seals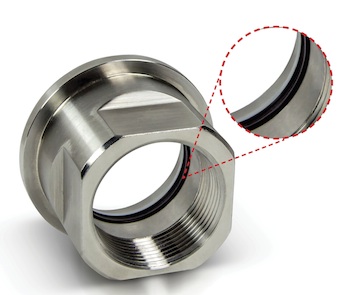 Coxreels is proud to announce a seal upgrade to the nitrile 1.5" and 2" inline swivels with advanced multi-lobe sealing technology. The enhanced seals are designed to maximize seal integrity, improve overall seal performance, and maximize seal life.
In-depth testing has shown that the performance of the multi-lobe seals exceeds that of the standard O-ring, cup, and T-seals for large capacity fluid handling and high-volume delivery in both high- and low-pressure applications.
Additionally, the new seal geometry has a better resistance to compression set, which is a leading cause of premature seal failure. Coxreels has remained steadfast and focused on manufacturing high quality professional grade hose, cord, and cable reels since 1923. Offering a full product line serving the industry in every channel and application, Coxreels takes great pride in designing, building, and supporting all of their products right here in the U.S.A.
For further information on the Coxreels upgraded multi-lobe seals, contact Customer Service at (800) 269-7335 or visit www.coxreels.com.