Goizper Spraying IK Multi Pro 9 and Multi Pro 12 Sprayers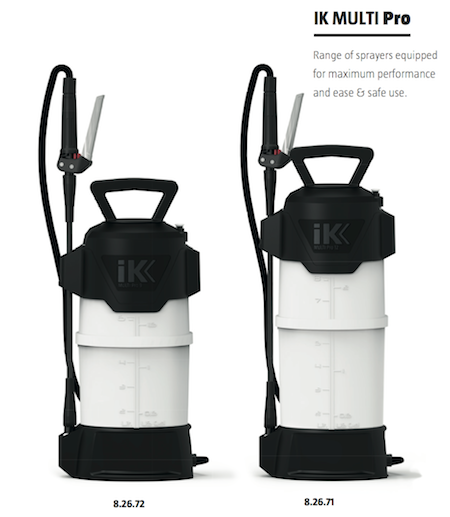 Goizper Spraying North America introduces two new high quality professional pump sprayers to the market. The IK Multi Pro 9 (1.5 gal) & IK Multi Pro 12 (2 gal).
Features include:
Heavy Duty Injection Moulded Translucent Tank with Liquid Level Indicator,
Safety Release Valve,
Stainless Steel Handle with Safety Lock Mechanism,
Parking Spot for the Wand,
Parking Spot for the Pump,
Integrated Funnel in the Tank,
Over-The-Shoulder Carrying Straps,
Stable Base with Foot Rests for Easy Pumping,
Color-Coded Cards for Chemical Identification and
Extra Nozzles for Multiple Spray Patterns.