Cushman Hauler Electric Utility Vehicles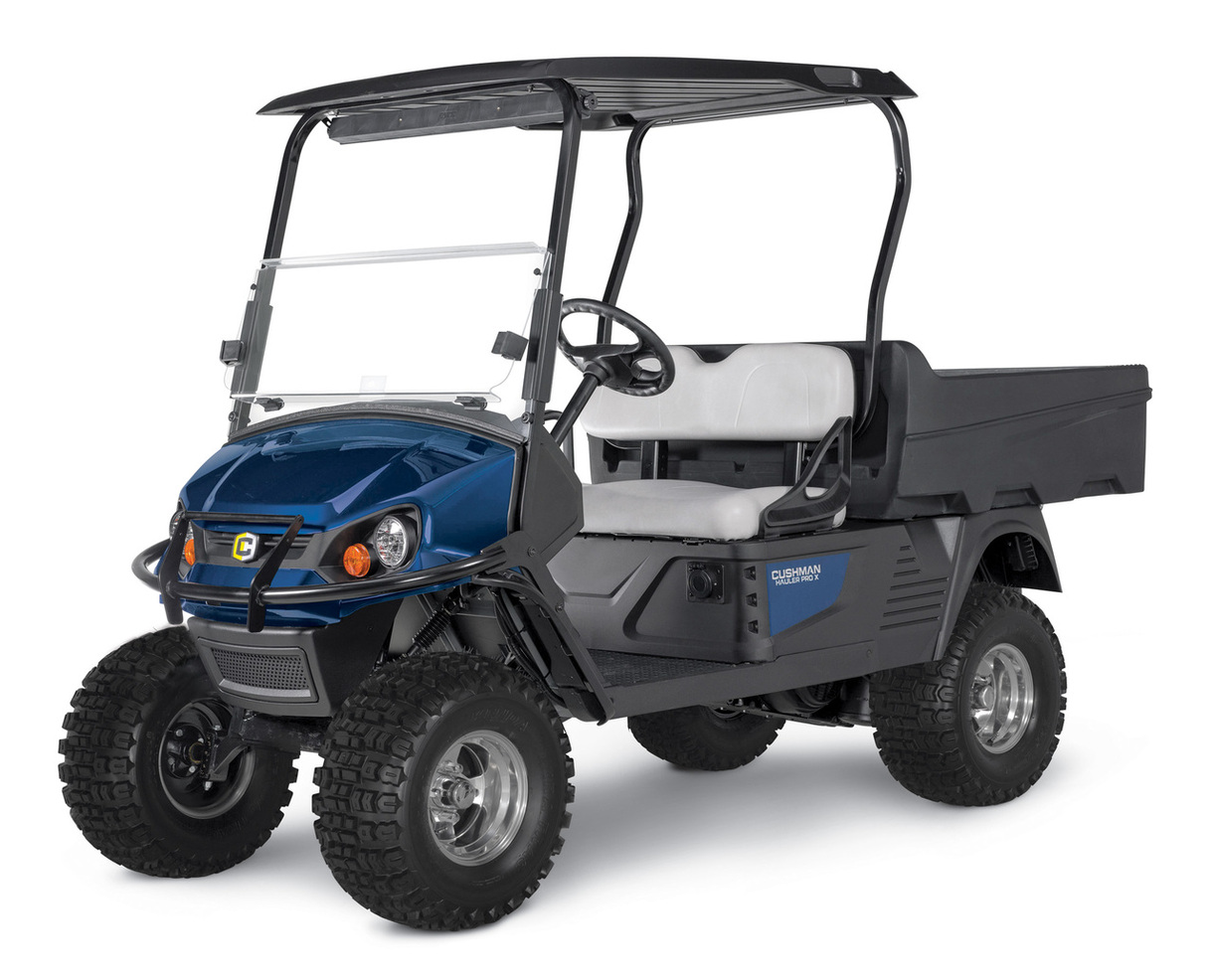 Cushman, a Textron Specialized Vehicles brand, is proud to introduce a new truck-inspired line of Hauler utility vehicles that are designed to effortlessly cut the task list down to size. The practically designed new Hauler 1200, Hauler 1200X, Hauler PRO and the Hauler PRO-X offer more payload, a larger bed and affordable accessories.
Cushman vehicles are designed and manufactured by Textron Specialized Vehicles Inc., a Textron Inc. (NYSE: TXT) company.
"Customer research guided the design of the new Cushman Hauler line and revealed the need for a higher level of versatility to fit the demand that any job site may bring ," said Hamish Lusty, Vice President, Commercial for Textron Specialized Vehicles. "We incorporated key features like a customizable bed, functional dash storage, and increased visibility while maintaining the must-have features for which our Hauler vehicles are known."
The new truck-inspired Hauler can be customized to include either a sound-dampening 12-cubic-foot durable roto-molded polyethylene bed, or the upgraded 15-cubic-foot fully aluminum bed for extra space. The standard poly bed includes integrated divider slots to allow for increased organization and customizable bed storage. The aluminum bed features an L-track bed system that can accommodate hooks and brackets for convenient tie-down locations and space-saving accessories.
Versatility extends beyond the bed in the new Hauler design. New features include:
Optional power dump for heavy lifting;
A standard rear hitch receiver to help crews tow whatever the day demands;
Upgraded premium tires that provide improved traction;
Optional 12V or USB outlets, to ensure tablets and smartphones don't lose power.
All Hauler PRO and Hauler PRO-X models feature a powerful 72-volt AC electric drive that can go up to 50 miles on a single charge. Additionally, the Hauler PRO can be equipped with an optional IntelliBrake system. The patented system encompasses two technologies: a motor brake that automatically slows the vehicle when traveling up or down steep grades and a parking brake that automatically engages when the vehicle stops.
This system also delivers full-time regenerative braking, redirecting energy back into the vehicle's batteries whenever the brakes are applied, recharging the batteries during use and further extending the vehicle's energy efficiency and range.
The new lineup of Hauler utility vehicles includes a highly functional dash that provides a clean, unobstructed line of sight for anyone behind the wheel. The new dash centralizes the control panel that houses everything from the directional key switch and standard horn to the optional state-of-charge meter and bed-lift switch.
Functionality of any new Hauler utility vehicle can be enhanced with the addition of a lineup of affordable accessories including:
Bed Dividers
Long-Handled Tool Holder
Cargo Mesh Netting
L-Track Aluminum Bed System
Weather Enclosure
Canopy Storage Net
Brush Guard*
Rearview Mirror
ROPS-Certified Cab
Ladder/Hoop Rack
Break Lights*
Tail Lights*
20" Improved Surface Tires*
Large Fender Flare*
E-Shield Frame*
Fuel/Oil Gauge*
Premium Steering Wheel*
*Included in Commercial Package Upgrade
Learn more at www.Cushman.com