Diamondback Denali Customizable Framers Tool Belt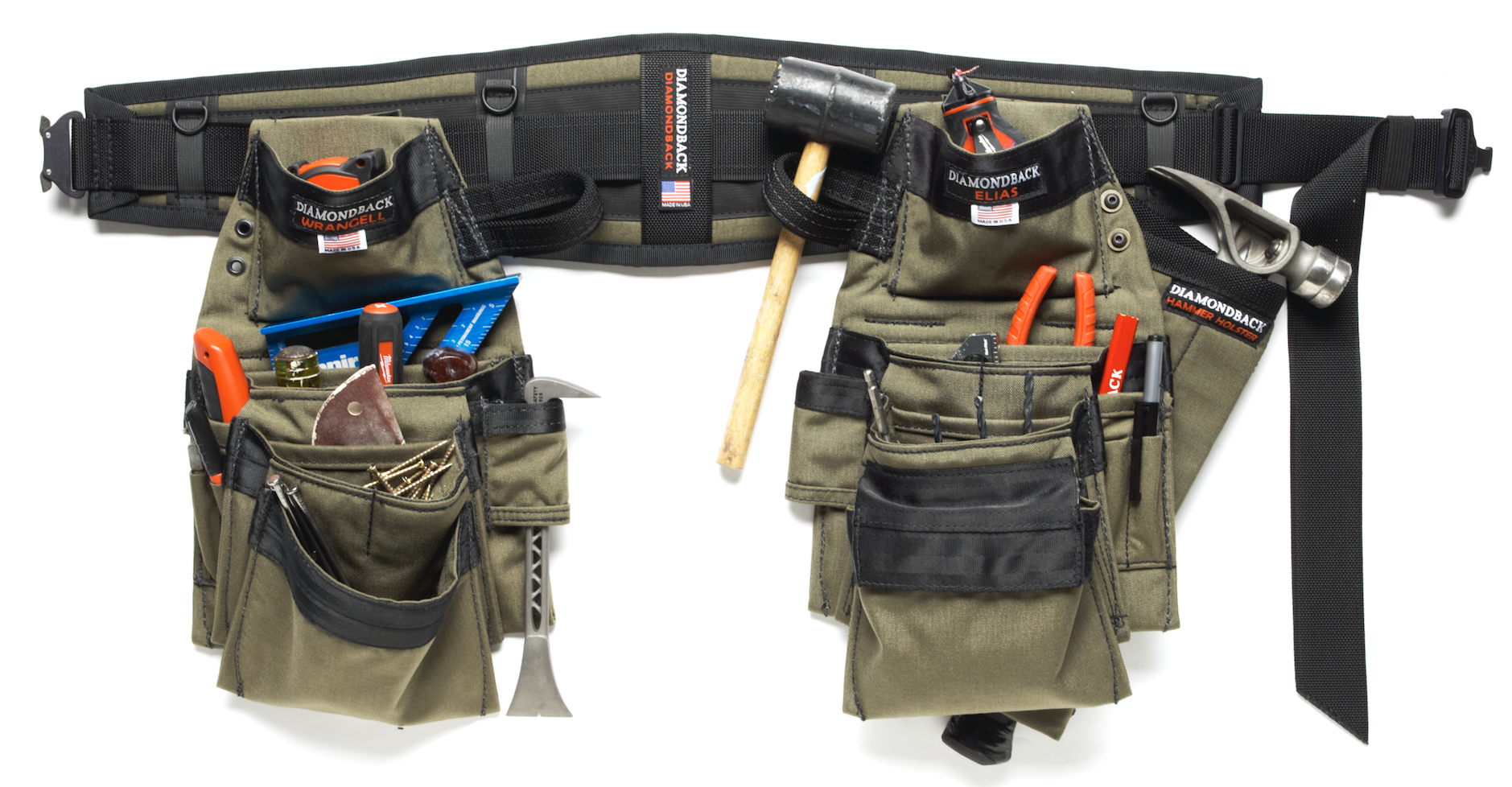 Diamondback Toolbelts are the most durable, comfortable, and versatile tool belts for professional tradesmen. They are built with only the best materials and components available. Tool pouches and belts are made from heavyweight American-made Cordura brand nylon and webbing.
The tool pouches are further differentiated by the assortment and configuration of pockets, holsters, slots, and loops, all of which combine to accommodate tools, accessories, consumables and fasteners in a way that not only keeps them at hand, but also improves workflow.
The Denali Diamondback Toolbelt offers Framing Carpenters a chance to carry and organize absolutely anything they would need. This belt is designed for with versatility in mind for any job. This rig features the Elias Pouch and the Wrangell Pouch, all in weighing a bit under 6 lbs. The belt itself comes in 4 different widths to provide the type of comfort and support users deserve in a belt.
Improvements to the line, like the AustriAlpin Cobra Quick Release buckle, often used in military applications, ensures the highest degree of safety.
Due to a combination of design, materials and construction techniques, Diamondback products consistently last well beyond the 10-year mark, with some customers boasting 15-20 years of regular use. And since rain and dirt are pretty common on the job site, it doesn't hurt that Diamondbacks can be hosed down or tossed in the washing machine, back to clean and dry in no time.
The belts and pouches are available in Black, Red, Blue, Ranger Green. The standard tool belt sizes can be shipped in two days. To learn more, visit: www.toolbelts.com