Koehler BrightStar Razor 2 Flashlight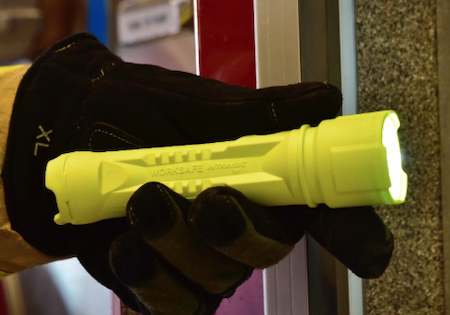 You may not know that ignitable gases, vapors, dust or fibers in the air can make it dangerous to use an ordinary flashlight. The Razor 2 is "intrinsically safe" for use in even the most challenging environments.
It's also extremely bright (325 lumens), lightweight, fits in your pocket, and it's comfortable grip is easy to use. That's why so many professionals in a variety of fields have embraced it.
The Razor 2 is the absolute brightest intrinsically safe, Class I, Div. 1 flashlight. It's great for the toughest jobs or to use around the house. It runs on regular AA batteries. It's tough and durable for the long haul; and whether you're buying one or a dozen, it won't break the bank.