Larson Mobile LED Light Stand with Wheels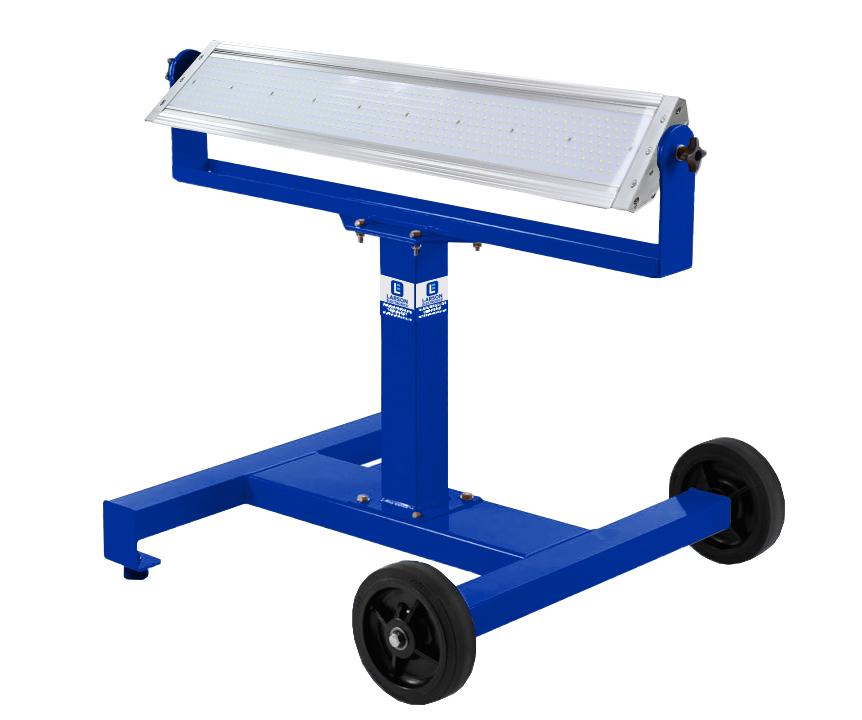 Larson Electronics announces the release of a new mobile LED light stand to be added to its catalog of products this week. This compact light stand with wheels is designed to be used as portable lighting in industrial facilities.
The WALPC-48-160W-LED-25 mobile LED light stand with wheels provides 19,200 lumens of bright light with a color temperature rating of 6000K. The special heat dissipating design in conjunction with LED technology helps this LED light to achieve an excellent 50,000+ hour rated lifespan with 80% lumen retention.
Mounted on an aluminum stand with dual wheels, this mobile light stand gives operators the ability to adjust the LED lights position up to 360° using two twist knobs located at both ends of the mounting bracket. The option to buy additional center sections is available for those who need more height than is offered.
The two wheel configuration allows users to transport the LED light stand by lifting one side of the stand and dragging it to the desired location. The other side of the stand features two padded feet for reduced vibration during operation with minimal abrasion on sensitive surfaces.
Each of these mobile LED light stands comes fitted with 25' of 16/3 SOOW cord fitted with an industrial grade cord cap for easy connection to common wall outlets. Plug options for this light stand offer worldwide compatibility.
The LED on this portable dolly features a durable, polycarbonate lens and offers as much light output as a 4' 4-lamp T5HO fixture, but in a much more compact form. This enables users to work closer to the fixture because of the lower heat output.
"Keeping productivity up is important and having to waste even the smallest amount of time on something besides the work on hand is frustrating and extremely counterproductive," said Rob Bresnahan, CEO of Larson Electronics."We've designed these LED light stands with wheels to provide operators with powerful light output and easy mobility, making moving between work areas quick and painless."