Lone Star LS200H and LS200H+ Drills with Mud Pumps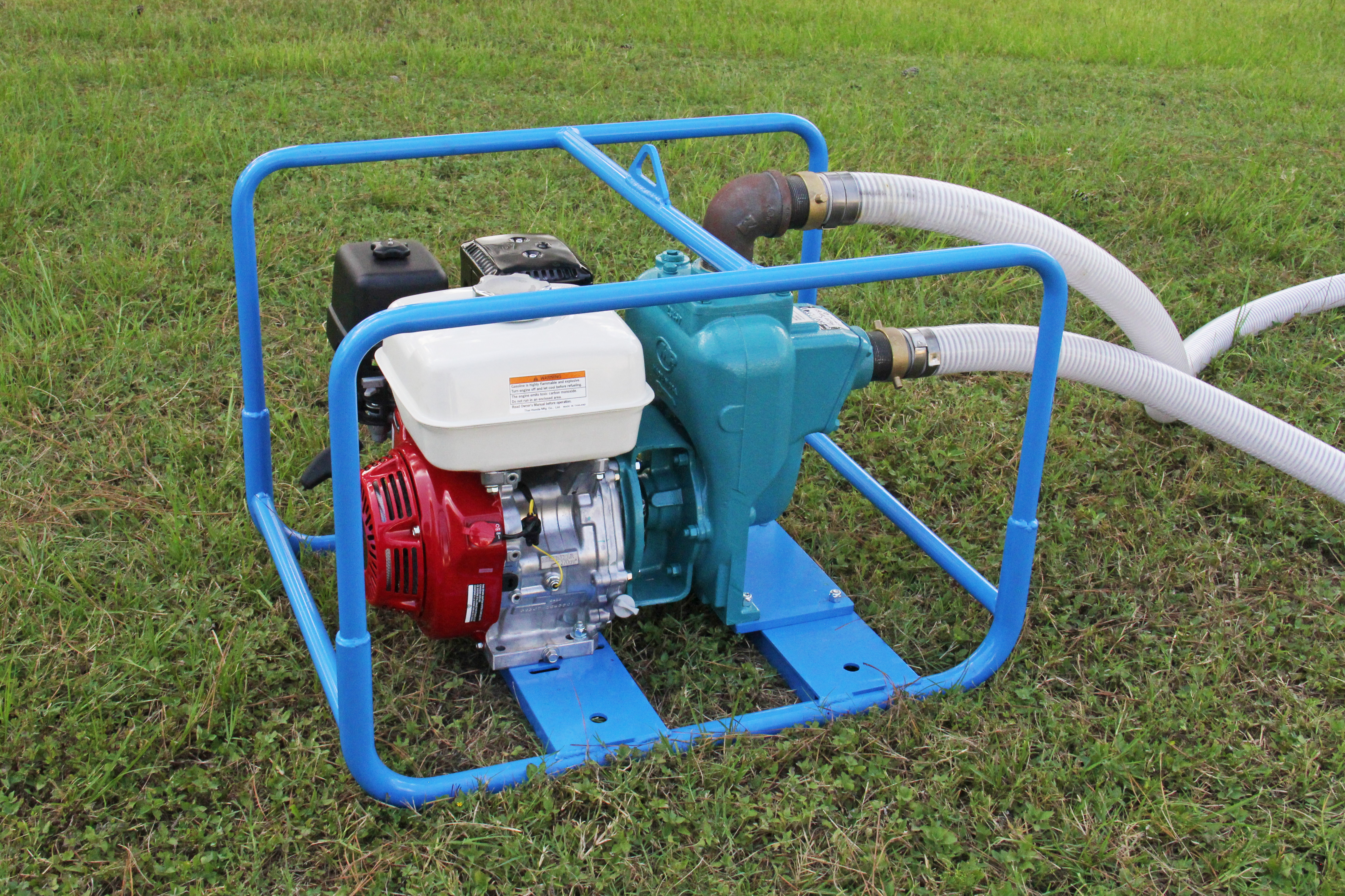 Lone Star Drills, a division of Little Beaver Inc. and manufacturer of efficient and portable drilling equipment, upgraded its LS200H and LS200H+ model drills with a Flomax 10 mud pump powered by an 8-horsepower Honda GX240 gas engine.
The enhanced pump gives operators greater drilling speeds with approximately 40% more pressure and 30% more gallons of mud flow per minute over the previous pump setup.
"A mud pump is a crucial piece of equipment for ensuring mud rotary drilling efficiency," said Joe Haynes, president of Little Beaver. "The feedback we've received from trials with this new setup has been outstanding. Crews were drilling noticeably faster than before because the system is providing a better flow of mud into the borehole. So, we've made the new pump and engine a permanent fixture in our drill lineup."
The new pump and engine come standard on the LS200H and LS200H+ hydraulic water well drills and are an optional upgrade for the LS100 and LS200 mechanical water well drills. A 10-horsepower Yanmar L100N diesel option is also available to power the Flomax on the LS200H and LS200H+.
The new Flomax 10 pump paired with the 8-horsepower engine provides 61 psi and 200 gallons of mudflow per minute, an upgrade of nearly 20 psi and an additional 50 gallons of flow per minute. The Flomax features a 2-by-2-inch inlet and outlet, and it incorporates tighter tolerances to handle the increased pressure from the larger engine.
Haynes said the increased pressure allows the new pump setup to not only quickly fill the borehole with a column of mud to remove cuttings more efficiently during drilling, but also handles thicker mud than the previous pump system. This provides crews with increased borehole stability as it replaces the dirt removed during drilling.
Lone Star Drills' LS200H and LS200H+ water well drills are capable of drilling depths of 200 feet, borehole diameters of six inches and pull/push-back forces up to 5,000 pounds. The first drills in the Lone Star hydraulic lineup, the LS200H and LS200H+ feature 2,500- and 3,000-psi hydraulic systems respectively. Both drills can be upgraded with a down-the-hole hammer kit, anchor kit, wheel kit and more.
Visit www.lonestardrills.com to learn more.