Mujjo iPhone 13 Leather Cases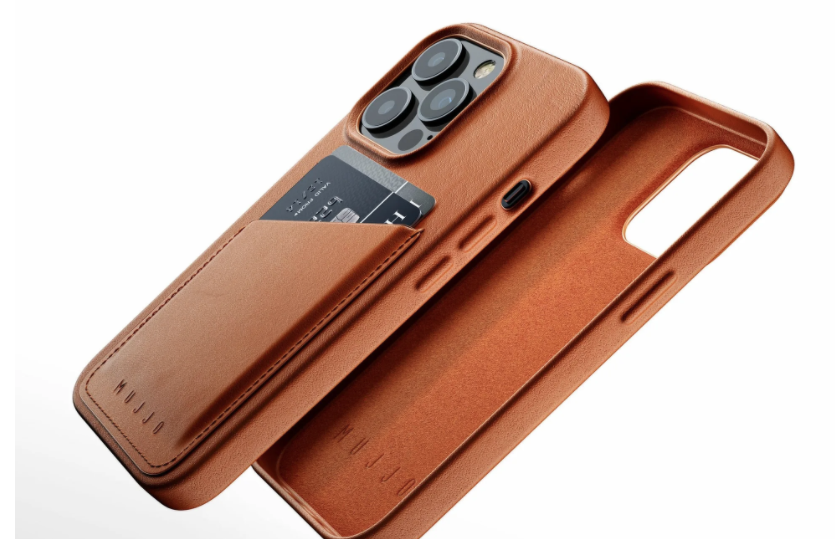 Good things can come in big packages (acing an interview, a surprise trip away, or the new iPhone 13 Pro Max) and in more subtle ways (that much needed cup of coffee, a smile, or iPhone 13 mini). Your favorite leather cases are now available for iPhone 13, this time with improved protection.
Yet another good thing to come your way!
Just like with iPhone 13, the little things that sometimes go unnoticed make all the difference to the big picture. Take, for example, our stitching lines that elegantly and securely hold your wallet compartment to the back of your case, the leather covered power and volume buttons, or the neatly chamfered opening that makes accessing the mute button easy and comfortable. We've made sure these are just right, no compromise.
We know how important the details are, no matter how big or small – every detail has been triple checked to make sure the finished product is nothing short of perfection.
What's new this year?
Firstly, we've neatly covered the bottom of the device to provide extra protection and we've made sure to leave the charging port and the speakers uncovered to allow easy access for the charging cable and an unrestricted listening experience.
Secondly, the cases now come with a raised bezel around the rear camera to protect the protruding lenses against scratches from abrasive surfaces.
Defining features
To protect the display, the leather rises 1mm above the edge of the glass, creating a raised bezel that keeps abrasive surfaces away from your screen.
Made from high-quality, full grain, vegetable tanned leather, our cases age beautifully – and with a patina unique to each user.
A luxurious Japanese microfiber, with a sophisticated satin-like finish, lines the inside.
Volume and power buttons are fully covered in leather, specifically designed for responsiveness.
Available with a wallet that stores up to 3 bank or ID cards, allowing ease of access and minimal clutter in your life.
The new line-up will be available in three of our gorgeous colors: Signature Tan, Monaco Blue or Low-Key Black.