Malco Products Adjustable Siding Gauge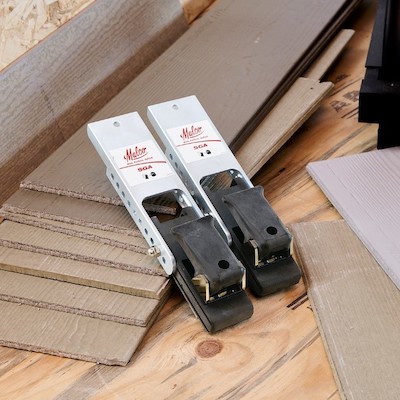 Malco Products, SBC, one of the nation's leading solution developers and manufacturers of a variety of high-quality tools for the building trades, announced the introduction of its new Adjustable Siding Gauge (SGA).
This innovative new tool eliminates the need for multiple gauges for varying siding widths, as well as eliminating the need to use shims and have more than one person to complete projects.
Built with an adjustable 5/16"–1/2" clamping range and an adjustable 4"–8" (1/4" increments) facing range, contractors and installers can quickly and easily hang different types of fiber cement siding and other lap siding of various widths. Users can also set a preferred clamping force.
By basing the design on internal drop testing, Malco's heavy-duty new tool is the most durable model available on the market. The non-marring SGA works without damaging or scratching primed materials. It also includes an ergonomic clamping lever to reduce hand fatigue, a weather-resistant nylon base and a lightweight aluminum cover that resists breakage if dropped.
"We are excited to bring our new SGA product to the siding market. It's the ultimate tool for rapid siding installation both in the simplicity and efficiency of use, saving contractors and installers time and money," said Nancy Gunnerson, Malco's director of marketing.
For more information about Malco Products, SBC, visit www.malcoproducts.com.