Merit M600SS-56HP-D Tier 4 Diesel Floor Saw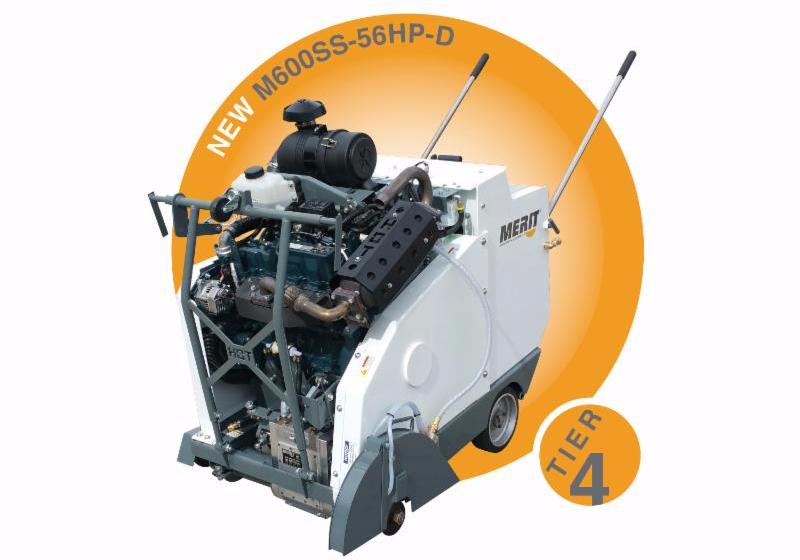 Merit Engineering and Equipment Company will debut the M600SS-56HP-D – its first Tier 4 model in a growing line of diesel floor saws­ – at World of Concrete (Las Vegas, NV) in January 2018. In addition to leading in power, performance, and reliability, Merit's new model is compliant with EPA and California Air Resources Board (CARB) emission standards.
The M600SS-56HP-D stands apart from its competitors with its compact design and fuel efficiency. Chief Engineer, Juan Vielma, shares "Unlike other Tier 4 engines that use DPF filters and consume more fuel, the Merit model uses the DOC filter, which offers no fuel waste and provides low or no maintenance to the emissions components."
Visit Merit at World of Concrete (BOOTH O31272) to explore other popular models, including a number of Interim Tier 4 floor saws that will continue to be available in the US through 2018, due to the EPA extension.
Merit Engineering and Equipment Company designs and manufactures innovative, dependable, and user-friendly saws for the professional concrete cutter. Each saw is handcrafted and made to order from high-quality materials that are machined and assembled in the USA and distributed globally.
For more information, please visit www.meritsaw.com