Mi-T-M Diesel Air Compressor/Generator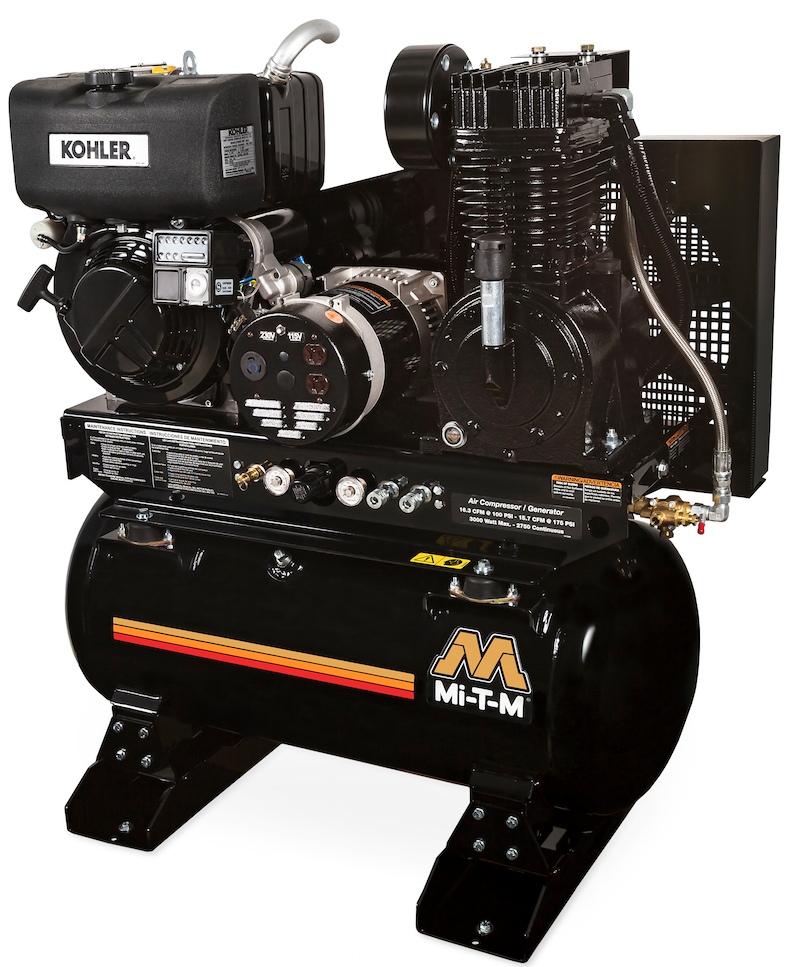 Mi-T-M Corporation announces the release of the new diesel 30-gallon air compressor/generator combination unit. With the convenience of two machines in one, the new air compressor/generator unit is perfect for industrial applications that require electrical power and air.
The new air compressor/generator features a 9.1-HP Kohler KD420 diesel overhead valve engine with electric start and glow plugs for easy starting in cold temperatures. The unit includes a 3,000-watt generator and two stage compressor with a powder coated ASME coded 30-gallon receiver tank.
With a brushless alternator and a total harmonic distortion of less than 6%, the powerful generator features 100% copper windings, comes standard with 120 volt and 240 volt receptacles and provides power for industrial and contractor needs.
The built-in air compressor features a splash lubricated compressor pump, large canister intake filter, regulator and two gauges for tank and outlet pressure and a 16 1⁄2- inch fly wheel. It's built to provide high capacity air flow to power a multitude of air tools.
For more information on Mi-T-M Corporation's complete line of products and customer service support visit www.mitm.com or call 800-553-9053.