Mujjo Insulated and Double Insulated Touchscreen Gloves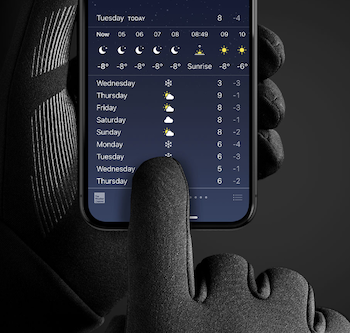 Mujjo Insulated Touchscreen Gloves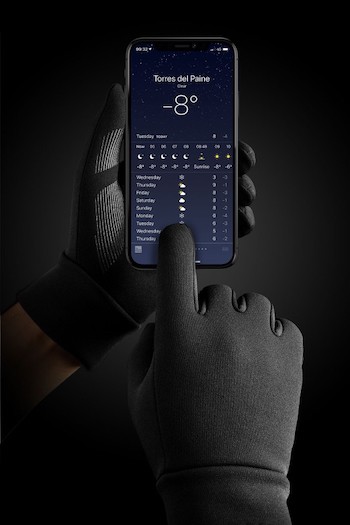 Mujjo Double-Insulated Touchscreen Gloves
Last year, Mujjo released its very well-received Stretch Knit Touchscreen Gloves. This year, listening to customer feedback, Mujjo has improved the touchscreen responsiveness on larger screens and lined the entire inside with an extra layer to improve insulation.
As if that wasn't enough, Mujjo is also expanding the line-up with a brand new, completely reengineered version able to withstand much colder temperatures.
As a new feature, the entire inside is lined with an extra layer of Polar fleece that greatly improves overall insulation and makes them soft, warm and comfortable to wear.

The smooth outer surface is durable and resists wind. The triple-layered top is laminated with 3M Thinsulate in a 'sandwich' construction for excellent insulation.

Listening to our customer feedback, we've reengineered the thumb construction to make them fully conductive and optimised for responsiveness on larger screens. Plus, the thumbs now include 3M Thinsulate to (again) improve overall insulation.

Don't worry, we've kept those standout features that made these gloves what they are today. Stretch knit fleece fabric stretches in all directions for a comfortable pre-curved fit and the stretchable cuff seals snugly around the wrist.

Those super-sleek silicone grip lines are still there, meaning your phone is safe and sound in sleet or snow.
Double-Insulated Touchscreen Gloves
Developed in response to feedback from those in colder climates and based on the bestseller, we've completely re-engineered the design of our gloves so they are able to withstand much colder temperatures thanks to a unique triple-layered construction:
First, the outer shell has been upgraded to an ultra-durable, and wind-resistant, heavier Micro Pique.
Second, two extra layers of insulation were added to create the unique double-insulated triple-layer construction:
We've lined the inside of the entire gloves with an extra layer of wind-resistant double-bonded Micro Fleece. The extra layer of insulation greatly improves wind resistance and doubles up as a soft and comfortable lining against the hand.
In between, the lining is entirely laminated with an extra layer of 3M Thinsulate creating an enhanced double-insulated triple-layer 'sandwich' construction that makes the gloves soft, comfortable to wear and even warmer in cold climates.