OZAT USA Industrial Impact Sockets, Wrenches and Accessories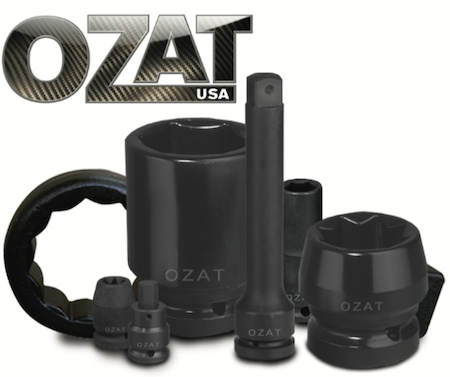 OZAT USA is proud to announce our new location in Butler, PA. We carry the world's most reliable and durable line of industrial impact sockets, striking wrenches and impact accessories for all heavy-industrial applications.
From railway projects in Florida to bridges in New York, oil rigs in the Gulf to mines in Arizona, OZAT USA has the products you need at the best possible prices.
Whether you're looking for standard or custom items, our engineering and manufacturing teams have you covered. The people of OZAT USA have served professional industries well, and will continue to support the growth and development of your business - building a future together. When you demand the best, you can rely on OZAT to be the best!
• Expertly crafted from premium materials
• Electro-Chemical Machining (ECM) process on heat treated alloy steel
• Consistent and reliable sockets for over 50 years
• Highest quality at the right price
OZAT USA, LLC 870 Pittsburgh Road Butler, PA 16002 1.855.OZAT.USA 1.855.692.8872 www.OZATUSA.com