Safety: FallTech Ringed Plate Anchor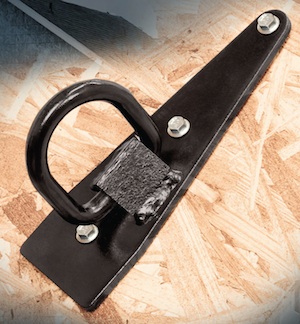 FallTech's new Ringed Plate Anchor provides a temporary safety solution for workers performing work on building exteriors and roofs. Installed over a truss on the field of wood frame structures, the Ringed Plate Anchor serves as a single user anchor point for Personal Fall Arrest and Restraint Systems.
Temporary fall protection for residential and light commercial environments
Reusable anchor delivers a cost effective fall protection solution
Multiple anchors can be used in succession to create a complete rooftop safety system that facilitates 100% tie-off
Easy 3-screw installation
OSHA compliant and designed for fall arrest or restraint
The FallTech Ringed Plate Anchor is ideal for use during tasks such as painting, siding, roofing, window cleaning or general construction.