Adhesives & Sealants: Pres-On High-Performance Acrylic Adhesive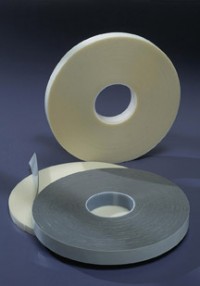 Pres-On's new "free film" acrylic adhesive is for OEM's who require the immediate adhesion of materials during assembly, including difficult to attach woods, foams, fabric, painted surfaces, and plastics.
New Pres-On FFVSA-5 acrylic adhesive exhibits very high ultimate adhesion properties and holding power, along with excellent environmental resistance and aging properties. Measuring only .005 inch thick, it will not cause unsightly gaps between materials in the assembled product. It also represents a cleaner, easier-to-apply alternative to messy glues while delivering superior reliability.
Pres-On FFVSA-5 is available in lengths of 180 yards for longer production runs, as well as widths of 3/16 to 54 inches.
For more information, pricing and samples, call 800-690-8025 or email sales@pres-on.com.