Simpson Strong-Drive CSV Construction Screws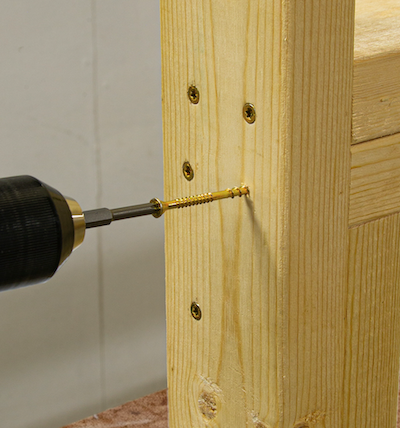 Multipurpose Strong-Drive CSV Construction Screw from Simpson Strong-Tie Now Available Nationwide.
Simpson Strong-Tie, the leader in engineered structural connectors and building solutions, announced today the expanded availability of its popular Strong-Drive CSV Construction screw to hardware and fastener suppliers in US markets.
Available in 2½" and 3" lengths and coated with yellow zinc for protection against corrosion, the CSV Construction screw is a versatile, multipurpose fastening solution for a variety of wood-to-wood and engineered wood interior applications.
Featuring underhead nibs, low-torque threads, and a fast-start point, the CSV Construction screw drives effortlessly and is designed for general-purpose fastening. Additional features of the CSV Construction screw include the following:
Low-torque threads allow up to 35% more drives per battery charge
Ribbed-head design countersinks easily and provides a clean, finished appearance
High-low point provides fast starts
Optimized threads are ideal for dimensional lumber
T25 6-lobe driver bit included
For more information on Strong-Drive CSV Construction screws, visit the CSV fastener resource page on strongtie.com.