Snap-on Industrial P-Series Pliers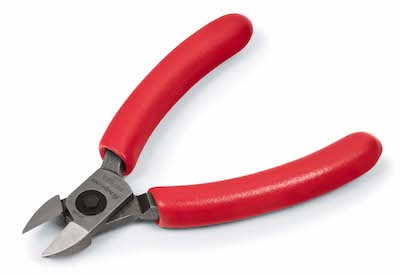 The new P-Series Pliers from Snap-on Industrial are manufactured with a staked screw that is compressed to a tolerance at the screw joint to prevent it from backing out during use. This design feature greatly reduces foreign object damage (FOD) concerns, making it ideal for use in aviation, power generation, natural resources and any other critical industries.
The staked screw is just one of many features and benefits of the new P-Series Pliers. The screw joint minimizes friction and maximizes jaw alignment for wide openings.
Manufactured with ball-bearing grade alloyed steel, and hardened to 42-46 Rockwell C HRC, the P-Series Pliers are designed to withstand greater impact while performing in demanding work environments. Additionally, the internal torsion spring returns the pliers to the open position, keeping the tool ready for work while minimizing hand fatigue.
Thirteen models (five cutting, eight holding) of the P-Series Pliers are available. The cutting models produce feature sharp, clean cuts for up to 200,000 cycles. The holding models are designed with precise serrations for sure gripping of delicate materials.
P-Series Pliers (cutting)
P86145A End Cutting Pliers for work in difficult spaces
P87150A Diagonal Cutting Pliers with an oval head to virtually eliminate painful edges on wire bundles and other components that are secured by plastic and cable ties
P88145RA Diagonal Cutting Pliers that have a tapered, relieved head for greater work area access
P88145A Diagonal Cutting Pliers with a tapered head to reach tight spaces
P88150RA Diagonal Cutting Pliers that are designed to make work in confined spaces easier
P-Series Pliers (holding)
P90050A Round Nose Pliers for handling and bending wire
P93050A Flat Nose Pliers designed to work with delicate, small parts
P91045A and P91055A Snipe Nose Pliers engineered to grip small components
P91355A and P96250A Needle Nose Pliers have bent tips to handle small parts in tight places
P92050A and P92055A Needle Nose Pliers work well in confined spaces
13 Piece P-Series Pliers set with foam
PLP1300A Includes all 13 P-Series Pliers housed in custom-cut foam tray
For more information on the new P-Series Pliers from Snap-on, call (877) 740-1900, or visit www.snapon.com.