Starborn Two-inch Fastener Option for Pro Plug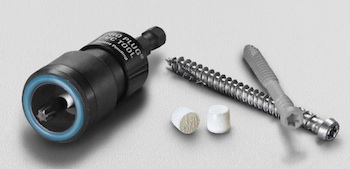 Starborn Industries, Inc., a leading fastener manufacturer and distributor, has introduced a new two-inch fastener option for the Pro Plug System for PVC Trim.
The Pro Plug System for PVC currently features a broad range of fasteners, including epoxy coated carbon steel and grades 305 and 316 stainless steel fasteners in various lengths (2-1/2", 2-3/4", 3").
The addition of the new two-inch fastener option gives builders an even greater ability to select the right fastener for a given application. The two-inch fastener is specifically designed for plug fastening 5/8" to 5/4" thick PVC trim board.
"The advantages of the Pro Plug System for PVC are not only its superior performance and ease of use," said Starborn's Vice President, Larry Crossley. "The System also has the most comprehensive fastening options, in terms of sizes and materials, so that builders have the flexibility they need for different types of projects and applications."
The Pro Plug System for PVC features star drive fasteners available in both stainless steel (grades 305 and 316) and epoxy coated steel. The System features plugs made of the actual brand name PVC trim material, so the color and grain match perfectly. Plugs are available for AZEK Trim, Kleer Trim, Koma Trim, Royal S4S Trimboard, Trex Trim, TUFboard Trim, Versatex Trim, and Wolf Trim. Plugs for leading decking products are also available.
Additionally, the Pro Plug System for PVC features a specially designed PVC Tool that consistently drives fasteners to the correct depth below the board surface. The PVC Tool features a No-Cam-Out Auto-Stop mechanism that prevents the screw recess from stripping and a free-spinning stop collar that protects the board surface.
The Pro Plug System for PVC is a part of the comprehensive Deckfast line of deck fastening products offered by Starborn Industries.
For a complete guide to picking the right deck fastener, visit www.starbornindustries.com.