The Better Bungee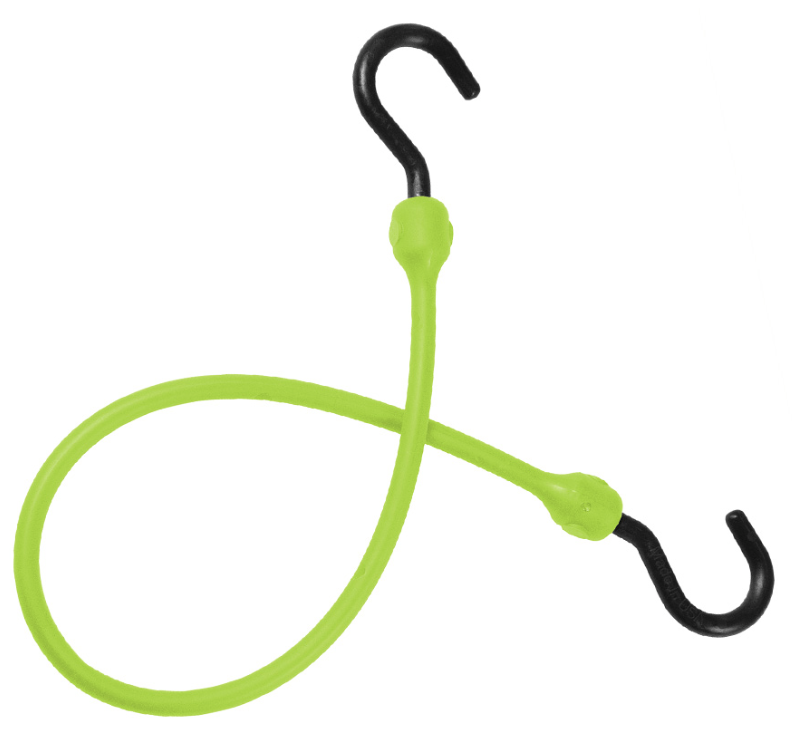 The Better Bungee, a Pennsylvania-based company announces new light weight, industrial strength urethane bungee cords, straps and tie down accessories.
Made in the USA of a proprietary material and heavy duty ends these bungees are safer, stronger and better than other products. Regular bungee cord products are either made of shock cord or rubber and have cheap hook ends. The Better Bungee has designed an over molded process which incorporates nylon hook ends for non marring applications or super strong galvanized hook ends and stainless hook ends into their material creating a Better Bungee product in many sizes, shapes and colors for any use.
The material is so strong it will not degrade, break or become brittle even under extreme uses such as hot and cold temperature variations, exposure to UV, water, gasoline, diesel fuel, oil or most household chemicals. They always remain stretchy unlike shock cord and retain its original color and performance.
The Better Bungee products come with a lifetime warranty and are made in the USA.
---