Welcome to STAFDA 2012
36th Annual Convention and Trade Show
---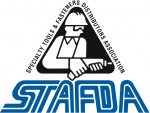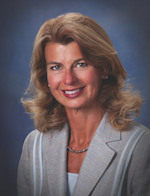 Georgia Foley, STAFDA Executive Director
November is almost here and that means two things —
political elections, the STAFDA Convention & Trade Show — or in some years, both! STAFDA's 36th Annual Convention & Trade Show, November 4 – 6, falls right over the national election! While America will have its eyes fixed on Washington D.C. over those dates, construction
industry professionals will be meeting in Orlando, focused on new products and opportunities at the STAFDA Convention.
This issue of Contractor Supply showcases many of our workshop speakers and consultants. On Sunday, November 4, perennial favorite Alan Beaulieu will present his annual economic update; while STAFDA's HR consultant, Nancye Combs, discusses important personnel issues; and our Online Marketing Consultant, Bob DeStefano, talks about "generation net" and conducting business with today's younger, technology-dependent workforce.
Sunday's workshops also feature Brent Grover on converting customer service into profitability; STAFDA sales consultant, Joe Ellers, on time management; Pete Land on delegation and leadership; and Tim Underhill on collaboration in the supply chain.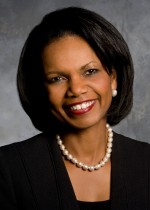 Dr. Condoleezza Rice will deliver STAFDA's keynote presentation during the General Session on Monday Nov. 5.
In keeping with the election year, our keynote speaker at the November 5 General Session is Dr. Condoleezza Rice. STAFDA is extremely honored to have this international leader on stage to address the economy, foreign affairs and the election's impact on the country.
Prior to Rice's presentation, STAFDA President Kramer Darragh will present the Distributor State of the Industry and Jim Fall of 3M will address manufacturing.
STAFDA's Trade Show runs for twelve hours over two days and features products from more than 35 different product categories! Booth sales have been running seven percent head of last year with more new companies in attendance. Savvy distributors know the STAFDA show is a buying show and come to research new products and visit current suppliers.
There will be three new technology enhancements at this year's Orlando Convention, including phone-charging stations near the Trade Show entrance where attendees can get a 10-minute phone charge and be at 100 percent again. The Tech & Consultants Fair area in the Trade Show will offer free wi-fi during show hours and lastly, there will be three interactive "You are Here" floor plans in the exhibit hall to help attendees quickly navigate the Trade Show aisles.
But, all work and no play is no good at all and that's why STAFDA's Opening Block Party at CityWalk in Universal Studios, featuring seven venues, with seven different musical themes and food outlets, will allow attendees to kick back and have fun. The politically-themed Closing Party will offer a buffet dinner while watching early election returns and exit polls. Spouses/companions will be back in time from their two tour options that day – either to Winter Park, or Kennedy Space Center – to join the final party.
No matter what your political affiliation, cast your vote to attend STAFDA's November 4 – 6 Convention & Trade Show and you'll come out a winner! CS

For up-to-the-minute STAFDA Convention news and exhibitor listings, visit www.stafda.org.