National Hardware Show Preview 2014
A sold-out Hardware Show seeks record crowds.
---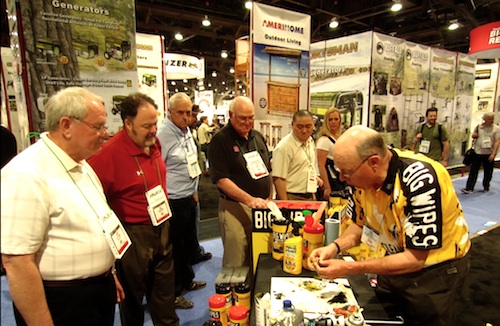 Each year, by the time the National Hardware Show comes around, expectations are high. Since January, professionals have visited Vegas for the International Builders Show, the World of Concrete and CONEXPO/CON-AGG. The National Hardware Show has tough acts to follow, but NHS is also the year's main event for the $343 billion U.S. home improvement and DIY markets.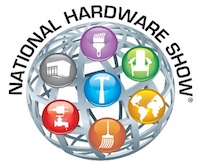 Show Hours: May 6-8, 2014
Main and North Hall
Tuesday, May 6: 9:00 am - 5:00 pm
Wednesday, May 7: 9:00 am - 5:00 pm
Thursday, May 8: 9:00 am - 3:00 pm

Outdoors, Tailgate & Recreation
Tuesday, May 6: 10:00 am - 5:00 pm
Wednesday, May 7: 10:00 am - 6:30 pm
Thursday, May 8: 10:00 am - 3:00 pm
Last year, show promoters claimed a 16 percent increase in attendance over the 2012 show, and as of press time this year, booth space for the 2014 event is virtually sold out, so there should indeed be plenty to see.
For one, this year marks the much-ballyhooed return of Black & Decker, with a revitalized DIY product lineup.
Other big names like Bosch, 3M and various Stanley/DeWalt licensees will be back again too. And those are just four of 2,400-plus companies exhibiting at the show.
Exhibitors range from 3M, Apex and Arrow on through the alphabet to Mechanix Wear, Trimaco and Zhejiang Rongpeng Air Tools — the NHS Hardware and Tools category claims more than 850 companies alone.
Next year's National Hardware Show is set for May 5-7, 2015, again at the Las Vegas Convention Center. Learn more at www.nationalhardwareshow.com.