STAFDA News, Dec 2012 - Jan 2013
---

New STAFDA Officers Announced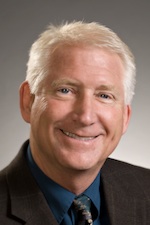 Rick Lamb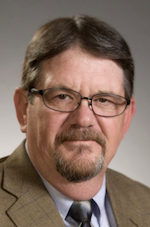 Rod Gowett
Members of the Specialty Tools & Fasteners Distributors Association (STAFDA) elected Rick Lamb, Frank's Supply Co., Albuquerque, NM, President for 2013 during its 36th Annual Convention & Trade Show in Orlando, FL. Frank's sells, rents and services professional-grade tooling, equipment and supplies. Frank's Supply has been a STAFDA member since 1978.
Rod Gowett, Bay Tool & Supply, Milpitas, CA, was elected STAFDA vice president. Gowett founded Bay Tool in 1992 catering to electrical and plumbing contractors. Bay Tool joined STAFDA in 1994.
Three new directors also were elected: Terry Earle, Fort Worth Bolt & Tool Co., Fort Worth, TX (Region 4); Keith Turtenwald, Lincoln Contractors Supply, West Allis, WI (Region 5); and Michael Thuringer, Bierschbach Equipment & Supply Co., Sioux Falls, SD (Region 6). Their three-year terms began immediately after STAFDA's Orlando Convention.

New appointments to STAFDA's Liaison Committees were also announced at the Convention. Committee members serve a three-year term. Incoming Manufacturer Liaison Committee members are Jared Carter, Wolf Peak International, Layton, UT; Rocky Eggeman, Saint-Gobain Abrasives, Inc./Norton, Mission Viejo, CA; and Tom Northcott, Rockwell, Charlotte, NC.

New Rep Liaison Committee members include Ray Geiger, PG Tool Sales Agency, Woodbury, NJ; and Craig Johnson, Johnson Brothers & Associates, Shawnee, KS.

World of Concrete Hospitality Party
As you set your agenda for World of Concrete, be sure to plan on joining your STAFDA peers at the Association's hospitality party. Members and prospective members are invited to get together, Tuesday, February 5, at the Renaissance Las Vegas hotel (adjacent to the Las Vegas Convention Center) from 5:30-7:00 p.m. It's a great chance to talk to colleagues, learn more about STAFDA, as well as enjoy beverages and hors d'oeuvres.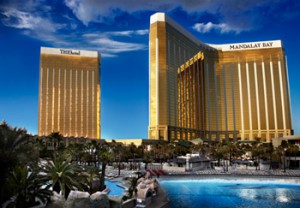 Scholarships Offered to STAFDA Distributor Members
STAFDA distributors seeking career advancement in the construction/industrial channel are encouraged to apply for one of 10 STAFDA scholarships valued at $995 to attend the University of Industrial Distribution (UID) program (participants pay for their own travel/hotel/some meals).
The program, slated for March 10 – 13, 2013, in Indianapolis, is a concentrated, four-day educational experience for professional distribution management from a broad-base of hardlines channels. Participants create their own curriculum and the course content is provided by a team of the most widely respected experts in distribution. Topics range from sales planning, negotiating skills, leadership, delegation, finance, inventory management to branch management.
Las Vegas Convention Plans Underway!
STAFDA's 37th Annual Convention & Trade Show will be November 11-13 (Monday-Wednesday), at the Mandalay Bay Resort & Casino in Las Vegas. Members will be mailed registration packets on June 28 with online registration beginning at 8:00 a.m. (Central) on July 1. You must be a STAFDA member to attend.
For more information on these programs and STAFDA membership, please contact Catherine Usher, member services director, at 800/352-2981; e-mail cusher@stafda.org; or visit STAFDA's Web site, www.stafda.org.