STAFDA News, February/March 2014
---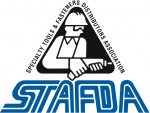 STAFDA's Charlotte Keynote Speaker Announced
The former coach of the Washington Redskins and the force behind innumerable NASCAR triumphs, Joe Gibbs has led some of the world's most successful teams. He'll be the General Session keynote speaker on Monday, November 10, during the Specialty Tools & Fasteners Distributors Association's Charlotte Convention & Trade Show, November 9-11. Gibbs will address leadership, teamwork, perseverance, hard work and values. (STAFDA's Opening Party the night before will be at the NASCAR Hall of Fame.)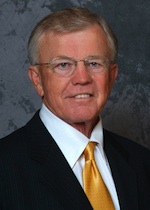 A successful organization starts with its people. This has long been the philosophy of Joe Gibbs. As a head coach, he took the once-failing Redskins to four Super Bowls and three world championships by improving team dynamics and persevering against the odds. This philosophy has also been a defining principle behind building Joe Gibbs Racing (JGR) into one of NASCAR's most successful multi-team racing organizations.

Gibbs founded JGR in 1991 with 18 crew members. Today, JGR employs over 400 people. His team's successes include over 160 overall wins in NASCAR, three NASCAR Cup Series championships (2000, 2002 and 2005) and three consecutive NASCAR Nationwide Series Championships (2008 Owner's Champions, 2009 Driver and Owner's Champions and 2010 Owner's Champions). Gibbs was named NASCAR Illustrated's 2010 Person of the Year in recognition of the positive impact he had both on and off the track.

STAFDA's 38th Annual Convention & Trade Show in Charlotte is for members only! Registration materials will be mailed to all members on June 27; online registration opens on Monday, June 30, at 8:00 a.m. Central from the members-only section of www.stafda.org.
Want to join STAFDA? Please visit our website or e-mail info@stafda.org for more information.

Free Webinar Series
STAFDA's free monthly webinar series has a wide variety of topics this season, including the following hour-long programs:

Feb. 18: Bob DeStefano, 10 Inexpensive Ways to Jump Start Your Marketing

Mar. 25: Ryan Barradas, Succession Planning

April 22: Dr. Marianne Jennings, Contracts with Manufacturers (Rep specific)

May 13: Mike Staver, Deal with It: Stay Calm Under Pressure

June 17: Alan Beaulieu, Economic Update (90-minute program)

July 22: Paul Reilly, Networking for Millennials

Aug. 19: Laura Stack, Execution IS the Strategy

Sept. 16: Mike Staver, Talent for Keeps: Retain & Engage Top Performers
Details and registration information are in the members-only section of www.stafda.org (Click on the Education tab and then go to Webinars).

For more information on these programs and STAFDA membership, please contact Catherine Usher, member services director, at 800/352-2981 or e-mail cusher@stafda.org, or visit STAFDA's website, www.stafda.org.