Traffix Devices
Traffic control products for any size job.
---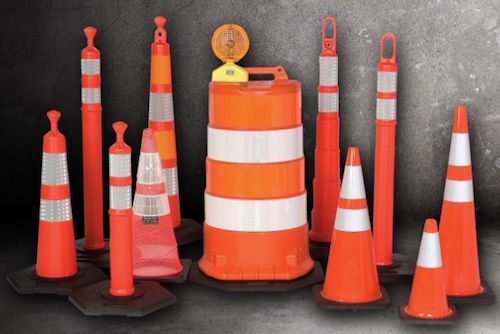 As the construction market continues to gain speed, it is critical for distributors to have access to a steady and reliable stream of products to provide to their customers. Kimberly-Clark's recent decision to exit the traffic control market has the potential to leave distributors without a reliable supplier for traffic control barricades, barriers, channelizers and related products that keep workers, pedestrians and motorists safe in congested job sites.
"The VizCon division of TrafFix Devices Inc. has the product, inventory and expertise to ensure that you can readily supply any size job," says Jim Marshall, president of the VizCon division of TrafFix Devices.
As one of the only remaining vertically integrated manufacturer of traffic control devices in the U.S., TrafFix Devices continues to produce the best products in each of the traffic control categories: cones, drums, 42-inch delineators, barricades, sign stands, roll-up signs, longitudinal barriers and pedestrian barricades.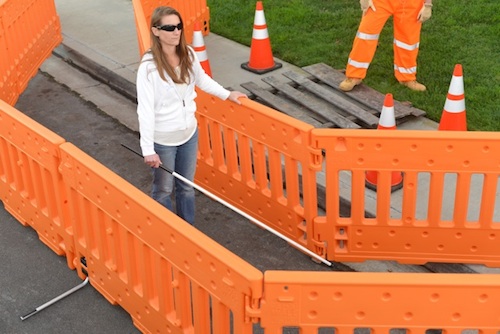 One of the company's newest products is the ADA wall. This ADA-compliant pedestrian barricade provides the sight-impaired a continuous hand guide with an ergonomic shape, a continuous cane-tapping surface and windows to allow guide dogs to see through the wall. Built to last and easy to deploy, the wall is composed of blow-molded plastic that resists fading with UV inhibitors.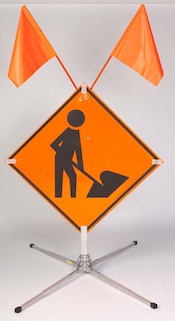 Each wall section weighs just 22 pounds. Patented Step N Deploy legs allow quick-set-up and stable positioning and stacking lugs enable easy transport.
"Our focus for the last 26 years has always been to produce the best compliant traffic control products, providing maximum durability, crash worthiness and performance on the roadways of the world," Marshall says.
Learn more at www.viz-con.com and at www.traffixdevices.com.