STAFDA 2010 Executive Director's Welcome

---
By Georiga Foley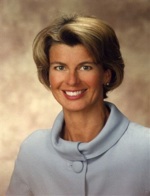 I wish I could say "what a difference a year makes" for STAFDA members, but it remains a challenging economy. Many of the tough decisions were made in 2009 — reducing inventory, employee layoffs, a shortened work week — but 2010 seems to be a year of standing still. Major member concerns include new taxes, more government, and uncertainty about the stock market and economy. Most businesses are reluctant to invest, hire back employees or expand. Everyone seems to be standing on the sidelines waiting for "something" to happen. Perhaps that "something" is the November 2 elections.
Another member concern is bank credit and stringent financial regulations. For those who have good credit and wish to expand or improve their facility, financial institutions have significantly changed the way they lend money. The construction market was one of the first industries
to feel the impact of the recession and because it's slow to rebound, that worries bankers. It's a real Catch 22: members made drastic business changes to procure lines of credit, yet bankers look at the construction industry and are skittish to invest. What can be done?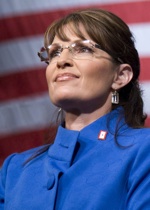 A good start would be to attend STAFDA's November 7-9 Phoenix Convention & Trade Show. Three key things this year are 1). Sarah Palin as our keynoter speaking one week after the November 2 elections; 2). An educational workshop with a panel of bankers discussing construction, distribution, banking changes, securing capital, in addition to answering member questions; and 3). Networking with peers. That may sound cliché — but the best way to solve problems and get new ideas is through interaction with colleagues from across the country and around the world.
The Phoenix Convention also focuses on other important business issues. The economy will get a three-hour review Sunday morning, November 7 when noted economist, Alan Beaulieu will forecast how 2010 will end and what we can expect in 2011. His workshop is always standing room only and, with a 96 percent accuracy record, Alan is rarely off the mark.
In addition to the banking panel Sunday afternoon, other educational workshops include Bob DeStefano with How to Build an Online Marketing Machine; STAFDA endorsed sales consultant, Tom Reilly, on How to Win the War on Price; and Bill McCleave with Differentiating your Distributorship.
For Monday morning's General Session, preceding Sarah Palin will be STAFDA President, Robert Devers, Ajax Co., Jacksonville, FL, with the Distributor State of the Industry address and Max (Andy) Johnson, president, Mar-Mac Wire, McBee, SC, with a manufacturers' perspective. Johnson will address the Buy American Act and the importance of the "Made in the USA" label.
But the focal point will be the Trade Show, six hours Monday afternoon and six hours on Tuesday. Booth sales (to date) are tracking 10 percent ahead of last year and
23 percent of the companies did not exhibit at our 2009 Atlanta Show. Distributor attendance is 46 percent ahead of '09, associate attendance is up 10 percent, and rep agent registrations are 60 percent over last year.
Also, during the Trade Show Monday afternoon only, we'll feature STAFDA's Tech & Consultants' Fair where our endorsed consultants and service providers can meet individually with members. In addition, many of this year's Tech companies are first time participants so attendees will want to see what they offer.
STAFDA's Opening Party Sunday night has always provided the ideal ice breaker for conventions and this year will be no exception. Rawhide, in nearby Chandler, AZ, is an 1880s replica of "Old Phoenix" with gun slingers, entertainment, bull riding (mechanical that is!), plus we'll serve up plenty of steaks, libations and grub from the West. Rawhide, and our Closing Party Tuesday night, provide the networking members enjoy in a casual and fun atmosphere.
Add in an educational program for spouses/companions Sunday afternoon and day trips on Tuesday to Sedona or a Phoenix City Tour, and you've got a well rounded program. Well . . . almost well rounded. An optional golf scramble Saturday, November 6 at Troon North in Scottsdale and a post-Convention motorcycle ride to the Grand Canyon, complete the week.
The price tag for STAFDA's three-day Convention & Trade Show? $190 per person. It is a closed meeting for members only and STAFDA's annual dues are just $350. Now that's economical!