Subaru Recalls SGX Generators
Certain SGX3500, SGX5000 and SGX7500 models are affected.
---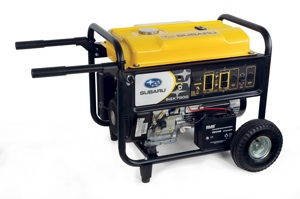 Subaru has issued a recall of a limited number of SGX Series job site generators due to a potential fire hazard. This product recall impacts about 4,100 units in the United States and 490 units in Canada.
Robin America has received four reports of fuel leakage. No injuries or property damage have been reported.
The recalled portable gasoline generators are Subaru models SGX3500, SGX5000 and SGX7500.
They have yellow fuel tanks and black frames with collapsible handles. The word "Subaru" is on the fuel tank and is on the control panel under the Subaru logo.
Consumers should immediately stop using the generators and contact Robin America to schedule a free repair.
These units were sold at authorized Subaru Power Equipment dealers nationwide, including authorized internet dealers, between September 2011 and January 2013 for approximately $920 to $1800.
Theye were imported by Robin America Inc., of Lake Zurich, Ill. and manufactured in China by Fuji Heavy Industries Ltd., of Tokyo.
The Product, or Spec, number and serial number are on the end of the fuel tank above the wheels. Generators with the following product numbers and serial numbers are being recalled: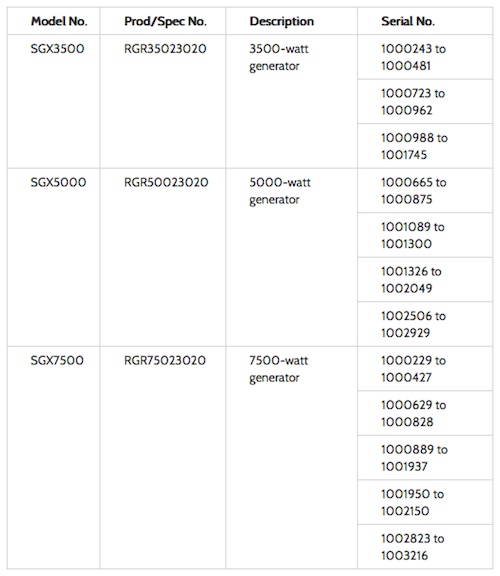 Learn more at www.subarupower.com