NetPlus Alliance promotes Jennifer Murphy
Named Vice President and Chief Operating Officer.
---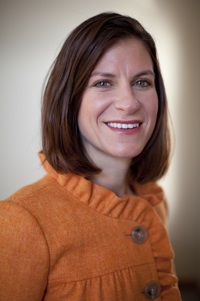 NetPlus Alliance, a buying and marketing group for industrial and contractor supplies distributors, announces the promotion of Jennifer Judge Murphy to Vice President and Chief Operating Officer. Her primary responsibilities will be marketing, technology and communications, and to drive growth among their 400 members located throughout North America and Canada.
"Jennifer hit the ground running from the day she started, and has continued to work hard to learn this business. I am very proud to appoint her to this new position. She brings a tremendous amount of energy to our business and is always looking at how we can improve and innovate into new media," says Dan Judge, President of NetPlus Alliance.
Ms. Murphy joined the company in 2005 as Marketing Manager and quickly upgraded the company's sales, marketing and business development programs. She has a BA in Business Administration from St. Bonaventure University and is an active board member for the Lockport Family YMCA.
NetPlus Alliance is a buying group with 125 product suppliers, 13 service suppliers and 400 industrial and contractor supplies distributors. Total annual sales among the 1,727 locations throughout North America are $6 billion. The ongoing growth of the group is confirmed through its mission to be a benefit-driven buying group for its distributor members and supplier partners through rebate programs, value-added pricing, interactive communications and marketing opportunities.
For more information on NetPlus Alliance, contact: Dan Judge, 32 Professional Parkway, Lockport, NY, 14094. Phone: (716) 438-2014, email: danjudge@netplusalliance.com or visit us on the web at: www.netplusalliance.com.