Activant Promotes Getty to Vice President, Product Development
Was part of original Prophet 21development team.
---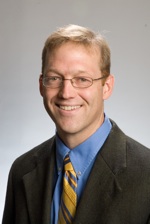 Activant Solutions Inc., a leading technology provider of Enterprise Resource Planning (ERP) software, including Prophet 21, announces that David Getty has been named vice president of product development for its Wholesale Distribution Division.
Since 2007, Getty has been Activant's senior director of product engineering and development. He joined Activant in 1992 following graduation from college, and was an original member of the development team for Activant's industry-leading Prophet 21 ERP platform.
According to Kevin Roach, executive vice president and general manager of Activant's Wholesale Distribution Division, "Over the last several years, Dave has led the division's product development team through several major strategic initiatives, including a transformation to Scrum agile development, the integration of our Prophet 21 software with our B2B Seller and Trading Partner Connect products, the creation of important extensibility tools like DynaChange Portals and Rules, and the introduction of a suite of tools to track project development and quality metrics. We look forward to his continued direction in the development of our planned next generation products."
Getty received his bachelor's degree in computer science from Penn State University. He is a native of Abington, Pa., and currently resides in Jenkintown, Pa.
For more information, please visit distribution.activant.com.