IDEAL Appoints Kellermann Vice President/General Manager
Will manage retail and industrial sales groups, SK Hand Tool and Western Forge divisions.
---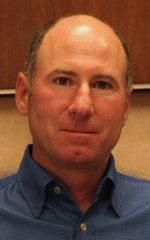 Ideal Industries, Inc., announces the appointment of Jeff Kellermann to the position of Vice President/ General Manager of its Tool Group.
In this role, Mr. Kellermann will be responsible for all aspects of the operation of the company's retail and industrial sales groups, as well as its SK Hand Tool and Western Forge business units. He will report directly to IDEAL President and CEO Jim James.
Mr. Kellermann comes to IDEAL from ITW Metals Group Fleetwood-Signode where he served as President for the past 18 years, both prior to and after ITW acquired the organization, then known as Fleetwood Packaging Company.
Before his tenure with Fleetwood, Mr. Kellermann worked for fine paper distributor LaSalle Whitaker in roles of increasing responsibilities, eventually rising to Vice President of Marketing and Operations. Mr. Kellermann began his career with the accounting firm of Price Waterhouse.
Mr. Kellermann earned a Bachelor's of Science degree from the University of Rhode Island.
For more information, please visit www.idealindustries.com.