Pferd Christens New Facility
Ribbon cutting of 100,000-sf facility draws local and international dignitaries.
---
PFERD Inc., the American subsidiary of August Ruggeberg GmbH and Co. of Marienheide, Germany, a 212-year-old world leader in the design and manufacture of abrasive tools, power brushes, maintenance brushes and power tools, has completed its consolidation of all U.S. production and distribution operations into a 100,000 square foot state-of-the-art facility located at 9201 Heather Avenue in Milwaukee, Wisconsin.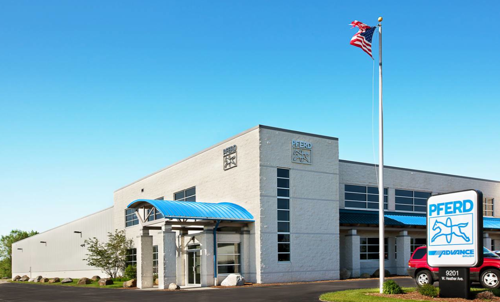 The building was purchased by PFERD in January and all production equipment and inventory have already been moved to this location and have, in fact, been operating there for several weeks. Advance Brush products had previously been located in Menonomee Falls, Wisconsin while PFERD distribution operations and production work had been handled at the PFERD INC. headquarters location in Leominster, Massachusetts.
The PFERD Massachusetts building has been sold but executive headquarters with financial, marketing, and customer service staff remaining in that state will move to new offices located in a nearby community.
In making the announcement, PFERD President, Gene Huegin, pointed out all the advantages this investment brings to customers and to PFERD business operations.
"First, this consolidated facility means that our distributors will have one-order, one-shipment,one-invoice service they require to reduce their costs. Second, our combined inventory of abrasive tools and brushes is now more centrally located for distribution purposes, making for quicker and easier shipping to our customers. Finally, with the company's strong growth in recent years, we needed a larger and more leading edge facility. When the opportunity arose to buy the 100,000 square foot manufacturing facility in Milwaukee it just made sense to purchase it and have ownership equity value along with a permanent and significant upgrade in capabilities," he concluded.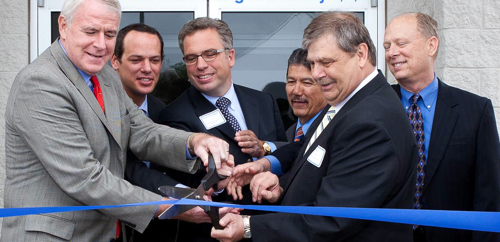 Veteran PFERD executive, Sam Birel, led all details of the consolidation move and will remain as Vice President, Operations in charge of the new Wisconsin facility. He will continue to report to company President, Gene Huegin.
"This is a major investment by PFERD to put our company in the best position to serve our distributors now and in the years to come. This is our permanent home and we equipped and stocked it the way we know will enable us to meet the abrasive and brush product needs of the metalworking, welding and construction markets well into the future", Birel said.
For more information, visit www.pferdusa.com.