ERB Names Marczak Regional Sales Manager
Bob Marczak will manage sales in Northeast United States.
---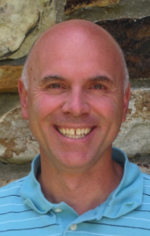 ERB Safety a leader in development, manufacture and supply of safety products announces the addition of Bob Marczak as Regional Sales Manager.
Based in Connecticut, Bob will cultivate and grow new business relationships within the Northeast United States territory.
"We're excited to have Bob as an integral part of our ERB sales team," said Sheila Eads, CEO. "He will be a key player responsible for growth in the Northeast."
Marczak brings more than 15 years of experience in sales within the Personal Protective Equipment market. Bob received an MBA in Financial Management at Pace University and two distinguished sales awards during his career.
Contact Bob at 203-331-6756; e-mail: bmarczak@e-erb.com.
For more information visit: www.e-erb.com.