Laticrete Supercap Names John Sacco Managing Director
Will lead domestic and international expansion programs.
---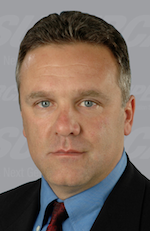 Laticrete Supercap, LLC, manufacturer of the self-leveling Laticrete Supercap System, announced today the promotion of John Sacco to the position of Managing Director.
Sacco brings extensive experience to this new role, having held previous key positions with both Supercap and the recently formed Laticrete Supercap, LLC. Supported by a team of highly seasoned construction industry professionals, Sacco will be directly responsible for building the firm's brand while concurrently developing a national network of elite Laticrete Supercap applicators. Additionally, he will guide the company's international expansion programs.
"I am excited about the future of our company," stated Sacco. "Our Laticrete Supercap applicators completely understand the value stream which "The Next Generation Slab" brings to their companies, projects and ultimately, to end-users."
The Laticrete Supercap System is a time-saving, cost-effective method in finishing new concrete or capping existing slabs. This proven, lean tool provides benefits right from the start of concrete placement in Division 3. The Laticrete Supercap System combines a LEED contributing, GreenGuard-certified, low alkali, self-leveling technology (Supercap) with a computer-controlled mobile blending unit ("The Pump Truck"). This system benefits the entire project from concept to completion by providing predictable results that save time, money and improve overall quality. It's called The Next Generation Slab. For more information, visit the corporate website: www.laticretesupercap.com.