Techspray Hires Mark Tay as Southeast Asia Sales Manager
Moves up from ITW Speedline Asia.
---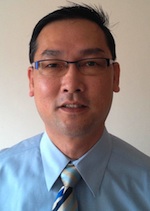 Mark Tay has joined the Techspray sales team as Southeast Asia Sales Manager. Mark brings technical expertise and deep working knowledge of SMT and cleaning equipment. Mark will work closely with Techspray's Southeast Asia distributors, have Techspray & Plato products qualified, and coordinate technical support required from Techspray and ITW Tech Center Asia.
Mark Tay, graduated from Singapore Institute of Management in 1998 with a Graduate Diploma in Marketing Management. Since 2010, Mark has worked as Business Manager at Speedline Technologies Asia, Singapore-based ITW company that is a market leader in SMT capital equipment. Speedline product brands include MPM, Electrovert, Aquastorm and Camalot.
In 2010, he focused his efforts selling Techspray consumable products for use in Speedline equipment and in the general electronic assembly environment.
Techspray, a division of Illinois Tool Works (ITW), is a leading manufacturer of chemical products for the electronics industry. Techspray formulates, blends, and packages a wide variety of chemicals and assorted support products for the electronics industry, heavy industry, and plant and equipment maintenance including degreasers, defluxers, conformal coating, dusters and water-based cleaners. More information can be found at http://www.techspray.com.