Todd Harkness Named President of LBMH Division for ECi Software Solutions
Moves up from vice president of LBMH Division.
---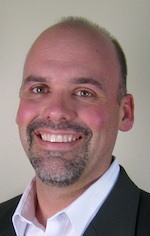 ECi Software Solutions announces that Todd Harkness has been named President of its LBM & Hardlines Division. Harkness previously served as Vice President of the
division and replaces Scott Stanford, who recently left the company after 21 years of service to pursue other interests.
Harkness will be responsible for overseeing development of software and services for the lumber, building materials, hardware and janitorial/sanitary industries. ECi markets the Advantage, RockSolid POS and Maytech software to these industries through its separate operating subsidiaries Advantage Business Computer Systems, Inc. and RockSolid POS, Inc.
Harkness joined ECi as Vice President of the LBM & Hardlines Division in October 2011 and became President in January 2013. He brings 20 years of experience in LBMH software. Before joining ECi, Todd led the Support and Professional Services organization for Epicor (formally Activant) in the LBMH vertical.
To learn more about ECi and their solutions for the LBMH industry, please visit
http://lbmh.ecisolutions.com/.
www.ECiSolutions.com