Porteous Moves in California
New facility can hold 40 million pounds of fasteners.
---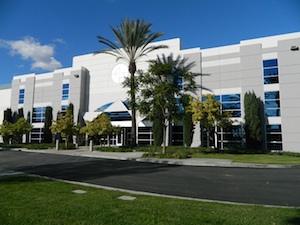 Porteous Fastener Company, (PFC) announced that they are consolidating their two Southern California locations into one new 204,000 square foot facility in Santa Fe Springs, CA.
The sales office and warehouse located a few miles away moved in December, and after 35 years in Carson, the Corporate Headquarters were moved in January, 2013.
The new location is high cube with high pile racking and narrow wire guided aisles. It is capable of storing over 40,000,000 pounds of fasteners.
PFC operates a hub-spoke distribution model and this new facility will help ensure a smooth product flow from suppliers in Asia throughout the PFC branch network.
The new address is 12801 Leffingwell Avenue, Santa Fe Springs, CA 90670. The telephone numbers will remain unchanged: Corporate Office 310-549-9180 or 800-935-9103; Sales Office 562-483-2740 or 800-935-9102.
Porteous Fastener Company is a master distributor of industrial and construction fasteners, selling only to distributors. They operate 13 locations in the U.S. and 1 in Canada. For more information, visit www.porteousfastener.com or email info@porteousfastener.com.