Pelican Appoints Dave Becker VP of Sales for Consumer Electronics Division
Joins Pelican from XPAL Power.
---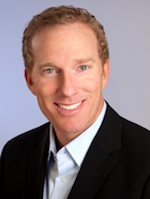 Pelican Products has appointed Dave Becker as Vice President Sales Consumer Electronics division.
Becker brings more than 19 years of strategic consumer channel sales management experience to his post. He will be responsible for leading Pelican's consumer electronics sales and business development efforts including strategic partnerships as they continue their move into the consumer space with the Pelican ProGear line.
Becker's experience includes several sales management, consulting and executive positions with consumer electronics and technology companies including Bexy Corporation, Ergotron, CDM Consulting, MicroTek Lab, Inc., and Ingram Micro.
Most recently, Becker served as XPAL Power's Executive Vice President of Sales and Marketing for North America, Mexico and Latin America where he developed and brought the popular Energizer Energi To Go to market.
Becker holds a Bachelor of Arts Degree from the University of California, Santa Barbara.
For more information, visit www.Pelican.com