Ohio Power Tool Marks 30 Years of Business with Expansion, New Jobs
New facility will have five times the space of current location.
---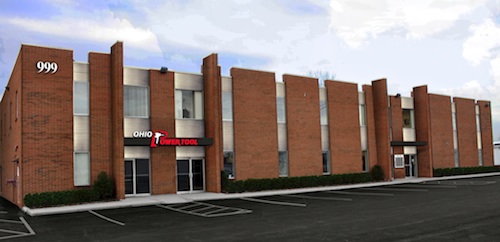 A family-owned, central Ohio power tool supply and repair business is marking its 30th year in business by expanding to a new facility and adding jobs.
Ohio Power Tool will be moving to 999 Goodale Boulevard in Grandview Heights, near the intersection of Northwest Blvd. The new building is more than five times the size of Ohio Power Tool's current location on Dublin Road in Columbus.
The larger facility will allow the company to add new lines of equipment, increase inventory, and hire additional employees for the sales, purchasing and accounting departments. The additional space will also enable the company to create more displays in its showroom.
Business owners Jim Amstutz, his wife Suzanne and son Jay, plan to move the business into the new building in July, with a grand opening scheduled for September.
With his background in the pneumatic tool industry, Jim Amstutz seized the opportunity in 1983 to start his own company, servicing the central Ohio area with tool repairs.
The company quickly grew to include tool sales as customer demand increased.
Ohio Power Tool stayed at its first location on Rich Street until it outgrew the building in 1997 and moved to Dublin Road.
Ohio Power Tool launched its website in 2000, which helped the company tap into markets outside central Ohio. Today, the online presence makes it easier for local and national customers find the items they need. "We are excited about the opportunities this new facility presents," said Jay Amstutz. "It should allow our business to grow for decades to come."
The diversity of the company's customers, including industrial, automotive and construction from throughout the country, kept the business prospering during the recession. Business First has named Ohio Power Tool to its Fast 50 class of the fastest growing companies in central Ohio for the past five years. The company ranked 20th last year.
Ohio Power Tool provides tools, supplies, repair service and rentals to professionals as well as hobbyists. The company is a factory-authorized service center for most major brands of air, electric and hydraulic equipment. Ohio Power Tool currently employs 15 with plans to add up to 5 new positions over the next 6-12 months, see all the postings on www.ohiopowertool.com/t-jobs.aspx.
On Facebook: www.facebook.com/OhioPowerTool
On Twitter: @OhioPowerTool
On the web: www.OhioPowerTool.com
Blog: www.coptool.com