Ideal Industries Promotes Troit Freeland to Vice President of Sales
Freeland will oversee sales organization for network and electrical testing equipment in the United States.
---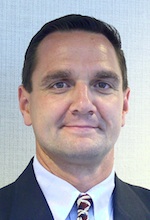 Ideal Industries announces the appointment of Troit Freeland to the position of Vice President of Sales of its Networks and Electrical Test & Measurement (T&M) Group in the United States. Freeland will report to Paul Finnie, Vice President/General Manager of Global Networks. The announcement follows the formation of the IDEAL Global Networks and T&M Group in January.
In assuming his new role, Freeland will use his proven expertise to lead sales and marketing strategies for both network and electrical testing products in the United States. IDEAL field sales and technical support staff will report to Freeland, as will personnel in a newly opened service, calibration and technical support operation in Sycamore, Illinois.
Prior to joining IDEAL in 1998, Freeland held executive-level marketing and sales positions with Hellermann Tyton and W.H. Brady. He earned a bachelor's degree from Eastern Illinois University where he double majored in Marketing and Personnel Management.
To learn more visit www.idealindustries.com.