Wright Tool Hires New Business Development Specialist
Adam Sloat joins Wright in key sales position.
---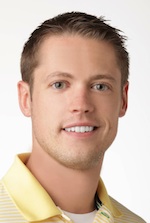 Wright Tool Company, manufacturer of heavy-duty, professional-grade hand tools, announced today the hire of Adam Sloat as business development specialist.
"Adam's focus on client satisfaction, retention and development will help deliver on our mantra: 'Perfecting Performance' for our customers," says Ty Smith, business development manager, Wright Tool.
Prior to joining Wright Tool, Sloat was a branch financial consultant at PNC, where he obtained several accolades for client satisfaction and development. He also held customer-centric and development positions at Lovett Dental Laboratory, The Plain Dealer and Quicken Loans.
Sloat earned his Bachelor of Business Administration degree from The University of Toledo's Edward H. Schmidt School of Professional Sales.
For more information visit www.wrighttool.com.