Gary Maulin Named Western Territory Manager at Starborn Industries
Will manage sales and training in Western United States.
---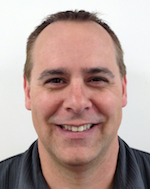 Gary Maulin has been named Western States Territory Manager at Starborn Industries, a manufacturer and international distributor of premium fastening products. He is responsible for expanding sales relationships throughout the Western United States and training customers and employees on the benefits and usage of the company's leading brands of high-quality fasteners.
Gary joins Starborn Industries with nearly 30 years of experience in the building materials industry. For more than 15 years, he served as product manager with McFarland Cascade supporting new product development and evaluations, national and international vendor relationships, and brand marketing activities.
In addition, Gary also held several sales positions with leading Washington-based building products manufacturers such as Western Forest Products and Chemco, where he had full management responsibility for the company's sales activities, business development and the outside sales team.
For more information on Starborn Industries please visit www.starbornindustries.com or call 1-800-596-7747.