Topcon Appoints Hilbig Regional Manager, Construction Sales
David Hilbig will cover western United States.
---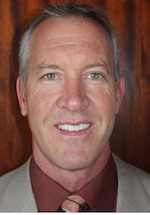 David Hilbig has joined Topcon Positioning Systems (TPS) as a regional sales manager for the Construction Business Unit. He will report to Brian Juroff, TPS director of construction sales. His territory will include California, Washington, Oregon, Arizona, Nevada, Utah, Idaho and New Mexico.
Hilbig's 16 years of experience in the construction market includes working as a sales and account manager for the Topcon California dealership, now RDO Integrated Controls. He also has worked as a project manager and estimator for soil stabilization and asphalt reclamation projects for Solcon Pacific, Inc., in Southern California. Hilbig holds a Bachelor of Science degree in civil engineering.
Juroff said, "David has worked with our team promoting Topcon products and solutions at the dealership level for many years and we are pleased to now have him as a regional sales manager. David knows the market, knows the product and knows how to recognize what could benefit customers to yield immediate return on investment.
"He has a record of providing exemplary sales, training and customer service in the key areas of 3D machine control and software solutions, and he will be applying that knowledge to support the dealers and customers in his territory."
Hilbig said of his new position, "I look forward to putting my technology, sales and engineering background to work for Topcon's dealer network. After years in the field, I understand the support needs of the dealer and how imperative timely customer service is in the fast-paced environment of the construction industry."