Bartell Morrison and Subaru Launch New Engine Offering
Offers 30-day engine swap guarantee on new Subaru-powered Bartell products.
---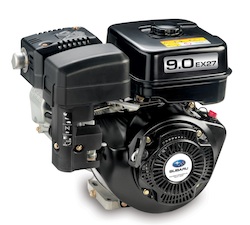 Bartell Morrison, in collaboration with Subaru Industrial Power Products, has launched a new engine offering. Subaru states its engines offer more horsepower at a lower cost, plus they carry an industry leading five year warranty against manufacturer defects.
Bartell is so confident in the engines that the company says if any Bartell customer orders a Subaru-powered unit and isn't convinced it's a better engine; Subaru will replace it with a Honda engine within 30 days from sale. This will include engine cost only.
According to Jeff Durgin, president of Bartell Morrison USA, "Nothing like this has ever been offered in the construction equipment industry and we are very excited to work together with Subaru to spread the word."
About Subaru Industrial Power Products
Subaru manufactures commercial-grade engines, portable generators, and de-watering construction pumps and currently has approximately 6,500 service centers in North America and parts distribution all around. Subaru Industrial Power Products is the fourth largest engine manufacturer in the world and have been sold worldwide for more than 40 years with annual engine production exceeding one million. To learn more, visit http://robinamerica.com/industrial.aspx
About Bartell Morrison
Founded in 1946, Bartell Morrison has been a leading manufacturer of concrete finishing equipment for more than 60 years. The company's product lines consist of Bartell walk behind power trowels, ride-on power trowels, vibratory plate compactors, surface preparation machines, cut-off saws, diamond blades; and Morrison screeds, Uni-screed, sprayers, spreaders and internal eccentric vibrators. The equipment is designed, engineered, and built for a competitive edge through greater productivity, durability, and efficiency. For more information, visit http://www.bartellmorrison.com