James Doogan Named Regional Sales Manager for Central Rent-A-Crane and Central Contractors Service
ALL Erection operates in Indiana, Illinois, Missouri, and Iowa.
---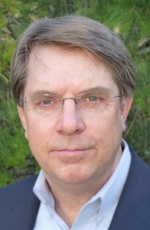 The ALL Erection & Crane Rental Family of Companies is pleased to announce that James Doogan has been named the new Regional Sales Manager for both Central Rent-A-Crane and Central Contractors Service. Central Contractors Service and Central Rent-A-Crane serve markets in greater Chicago, northern Indiana, southern Illinois, St. Louis, Missouri, and Iowa, and have been members of the ALL Erection & Crane Rental Corp. Family of Companies since 1977.
James' territory includes a broad swath of the Midwest, including southern Illinois, parts of Missouri -- including St. Louis -- and southern Indiana.
James has been in the crane rental industry for over 20 years. He joins ALL after 11 years spent as Area Sales Manager for the North Central, Great Lakes, and Midwest regions of Essex Crane Rental Corporation, headquartered in Buffalo Grove, Illinois.
Prior to his years in sales, James worked as a crane operator, earning experience in assembling, maintaining, and repairing cranes, as well as in crane set-up and rigging. He will serve both Central brands, reporting directly to General Managers Ed Kocsis at RAC and John Martello at Contractors Service.
"I am thrilled to be joining the ALL family," Jim says. "I keep thinking back to what Mike Liptak told me: that I'll be doing the exact same job with much more firepower. I've always been a crane guy, and the thing about ALL is that they're a crane family, not just a crane business."
For more information, contact ALL Erection & Crane Rental at 4700 Acorn Drive, Cleveland, OH 44131. Phone: 216-524-6550. Toll free: 800-232-4100. Fax: 216-642-7633. On the Web: www.allcrane.com.