ABC Supply Honors Three Employees with Ken Hendricks Awards
Curtis Neal, Jeff Smith and Tom Becerra earn annual award.
---
Three longtime associates of building materials distributor ABC Supply Co., Inc. – Curtis Neal, Jeff Smith and Tom Becerra – have been honored with 2012 Ken Hendricks Awards. The awards were presented during ABC Supply's annual Founders' Celebration event on June 20 at the company's National Support Center headquarters here.
The Ken Hendricks Award was created to honor the memory of ABC Supply's co-founder, Ken Hendricks, and to highlight the values that he and co-founder Diane Hendricks championed and that have driven ABC Supply since its establishment in 1982 – respect, opportunity, work hard – have fun, entrepreneurial spirit, family, give back and American pride.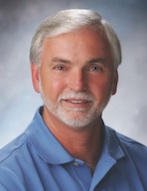 Curtis Neal is the manager of the ABC Supply branch in Huntsville, Ala. Neal joined the company in 1990, when the building materials distributor he worked for in Huntsville was acquired by ABC Supply. Under Neal's management, what had been a small branch has grown to be the area's preferred supplier for select building products, with long-term associates and a loyal customer base.
A hard worker who pitches in to help whenever and wherever he's needed, Neal treats everyone with respect. He is passionate about ABC Supply, embracing its values as his own and encouraging others to make the most of life's opportunities. Neal is a devoted family man with a generous spirit whose expansive definition of family includes his customers and associates.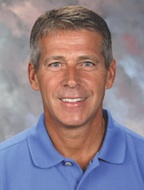 Jeff Smith joined ABC Supply in 1988 when he was hired to manage a small, start-up branch in Reading, Pa. Under his leadership, the Reading branch has become one of the area's major suppliers of building products with a diverse product line, a growing customer base and long-term associates. A dependable, go-to manager, Smith is a sounding board for other managers, and a mentor to his associates and to the student athletes he has coached for decades.
Smith and his wife Pam are also stellar examples of giving back. After they lost their 18-month-old daughter, Mia, to a rare disease in 1996, the couple established an endowment in Mia's honor at the Penn State Hershey Children's Hospital. They funded it with proceeds from a series of golf tournaments, raising $500,000 which has been used for research and for the construction of a children's playroom at the new hospital.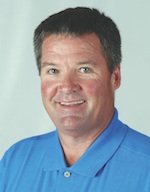 Like Hendricks, Tom Becerra is the son of a roofer and proud to say he can shingle a roof by himself. He started with ABC Supply in 1987 in outside sales and worked as a branch manager and as a regional sales and marketing manager before being named district manager for North Texas. After more than a quarter century, he's still driven to succeed and grow the business.
He has also made it his mission to give others opportunities to succeed and has a gift for identifying talented candidates to join the ABC Supply team. At the same time he understands the importance of quality time spent with family and friends. He has coached youth sports and actively supports his sons' interest in baseball.
All three honorees have been recognized for their continued excellence in performance, dedication, commitment and desire to improve themselves and others, said ABC Supply Chief Executive Officer David Luck.
ABC Supply Co-Founder and Chairman Diane Hendricks said, "It gives me great pleasure to present Curtis, Jeff and Tom with these awards. Their life stories are outstanding examples of what can be accomplished by dedicated, hardworking individuals who also are passionate in their concern for the wellbeing of others."
More information is available at www.abcsupply.com.