IBC Announces New Director of Marketing
Shannon Filippelli takes top marketing slot at IBC - Industrial Supply Plus.
---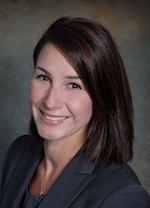 IBC - Industrial Supply Plus, a dynamic national buying and marketing group for Independent Distributors and manufacturers of industrial, construction and manufacturing supplies, announces the addition of Shannon Filippelli as Director of Marketing.
Filippelli is a marketing veteran who brings 15 years of B2B agency experience to IBC. In her new role, she will oversee the strategy and rollout of IBC's integrated marketing and communications plan. The company's recent emphasis on marketing is part of an aggressive three year strategic plan to fuel IBC and its network as it enters its second decade of business.
Prior to joining IBC, Filippelli was Director of Strategic Communications at van Schouwen Associates, a strategic marketing firm serving clients in the B2B arena. During her decade-long tenure, she served a range of clients including American Saw, Simonds International, Excel Dryer, and Kidde Fenwal.
Previously, she held positions at two New York City-based marketing and public relations firms. "I look forward to supporting IBC with a comprehensive line up of marketing and public relations initiatives that will further strengthen our network's national platform," said Filippelli.
Filippelli attended Castleton State College, where she received her Bachelors of Science in Corporate Communications and her Associates in Psychology.
Ron Nuñez, President and COO of IBC, stated that Filippelli's appointment to this role is part of IBC's aggressive strategy to proactively market IBC and attract new business for its Independent Distributors and Preferred Suppliers.
"Shannon possesses a combination of marketing savvy, industry knowledge and the ability to execute on projects that further supports our goal of attracting new end user business," said Nuñez.
Coinciding with its efforts to ramp up marketing, IBC recently launched a new and improved website at www.industrialbuyers.com. The website is another example of IBC's commitment to increasing strategic marketing efforts to drive visibility and sales for its network.
IBC is one of North America's leading alliances of industrial, bearing & power transmission, electrical, and subassembly distributors with over 550 branch locations and total sales in excess of $6.64 billion. The organization provides multi-location customers a streamlined, cost-effective, dynamic purchasing source for national and regional contracts.
IBC provides its Independent Distributors and Preferred Suppliers the tools, resources and market access needed to thrive in today's competitive marketplace, including a unique collaboration forum. IBC is a Hispanic Minority Business Enterprise (MBE) certified by the National Minority Supplier Development Council (NMSDC).
For more information about IBC, please call (888) 509-5609 or visit www.industrialbuyers.com.