Insite Software Names David Ricketts Senior Vice President of Sales
Joins insite from hybris.
---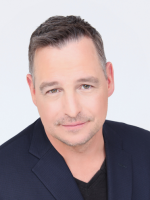 Insite Software, a leading provider of B2B eCommerce platforms and shipping solutions with more than 950 customers worldwide, today announced the appointment of David Ricketts as senior vice president of sales.
Ricketts brings more than 15 years' experience in software sales management, successfully positioning retailers, wholesalers, manufactures, distributors and consumer packaged goods companies to expand sales revenues via B2B and B2C eCommerce, omni-channel commerce, mobile, social and tablet commerce.
Prior to joining Insite Software, Ricketts served as vice president of sales, North America, for hybris where he grew year-over-year sales revenue by more than 200 percent and led a sales team that accounted for more than 60 percent of new customer revenue. Ricketts was also an executive with ATG (now Oracle), and served as director of national retail sales at Sterling Commerce, Inc. (now part of IBM), where he secured high-profile clients including Staples, Walmart, Target, DSW, and Lowes, among others.
He joins Insite Software at a time of rapid growth; the company has added more than 170 customers in the last 24 months, and is poised to be a dominant player in the rapidly expanding B2B eCommerce market.
"B2B eCommerce is a relatively untapped market poised to explode. Organizations will invest millions of dollars over the next three to five years in building out their B2B eCommerce capabilities," said Ricketts. "I am excited about Insite's ability to grow its market share as a technology vendor of choice due to its native focus on the unique needs and requirements of the B2B eCommerce space, its market-leading integration capabilities, and exceptional time-to-value proposition."
"We continue to invest in new technology and key personnel to strengthen the Insite Software value proposition as an enterprise B2B eCommerce platform provider," said Steve Shaffer, chief executive officer, Insite Software. "We are excited to have David on board to drive our sales strategy. His deep understanding of the B2B eCommerce space and proven track record of developing and leading highly motivated sales teams is a tremendous asset to Insite Software and our customers. Additionally, David's customer-first approach aligns with our overall goal of driving value for our customers through strategic partnerships."
Learn more at 866-746-0377 or visit the website: www.insitesoft.com.